Site
Machines
Parts & Consumables
Documents
More
On-Site Generation
Make a Break from Conventional Cleaning Chemicals

Transform your cleaning operations by using electrically converted water and standard water softner pellets as a highly, effective, sustainable cleaning solution. Orbio® on-site generation technology generates solutions on-site to replace many conventional, daily-use cleaning chemicals.
Use the dye-free and fragrance-free cleaning solution generated by Orbio® On-Site Generation (OSG) systems to perform spray-and-wipe cleaning for streak-free surfaces, scrub floors without slippery residues, accomplish interim carpet cleaning with less chemical residue and more. You can potentially replace all of these and other daily use cleaning chemicals:
All-purpose cleaner
Stainless steel cleaner
Glass cleaner
Carpet cleaner
Hard-surface floor cleaner
Food contact surface sanitizer*
Non-food contact surface sanitizer*
Disinfectant*
*The sanitizer and disinfectant properties are only found in the Orbio® MultiMicro™ 200 disinfectant.
BENEFITS
Reduce Cost to Clean
Reduce the time and expense associated with managing inventory and training workers on conventional chemicals — especially concentrated chemicals that require mixing — with Orbio® On-Site Generation (OSG). You can replace a variety of conventional daily-use cleaners and disinfectants, streamlining cleaning processes. 
Easy Operation & Maintenance
Replace a broad range of conventional cleaning chemicals with an easy-to-install Orbio® OSG system, giving you easy access to MultiSurface Cleaner and MultiMicro 200 disinfectant/sanitizer. Access OSG solutions from anywhere using affordably priced, remote Satellite Stations or Auxiliary Tanks and Solution Transport Carts. And because MultiSurface Cleaner works without leaving behind sticky residues that attract more dirt, you may be able to go longer between floor burnishings or deep extraction carpet cleaning.
Maintain Health & Safety
Automatic, on-site generation of cleaning solution at ready-to-use concentrations means workers don't have to mix, and risk contact with, conventional chemical concentrates. Using Orbio® solutions to clean and disinfect helps maintain indoor air quality because MultiSurface Cleaner and MicroMulti™ 200 disinfectant do not contain Volatile Organic Compounds (VOCs) or added fragrances.
The National Floor Safety Institute (NFSI) has determined that the Orbio® MultiSurface Cleaner improves floor traction, reducing the potential for slip-and-fall accidents. The cleaner is also registered with NSF International as acceptable for use as a general floor and wall cleaner, in and around food processing areas, when it is not intended for direct food contact.
Minimize Environmental Impact
Demonstrate your commitment to sustainability by replacing daily-use conventional chemicals and their associated packaging, transportation, and disposal.  An independent third party study conducted by Ecoform, LLC, illustrates the reduction in a facility's environmental footprint over the life of an Orbio® machine.
Enhance Facility Image
Clean and maintain every inch of your facility, even high-image surfaces, with Orbio MultiSurface Cleaner in spray bottles, microfiber flat-mop system, mop-and-bucket systems, high-pressure washers, and many Tennant cleaning machines, including scrubbers, extractors, and interim carpet cleaners with ReadySpace® technology.
Improve hard surface and hard floor shine by using OSG solutions that don't leave a film or dulling residue, and keep carpets cleaner longer without the soil-attracting residue of conventional carpet cleaners. MultiSurface Cleaner and MultiMicro™ 200 disinfectant from an Orbio® generator effectively cleans and maintains vinyl composite tile (VCT), terrazzo, concrete, sheet vinyl, granite, natural stone, sealed wood, rubberized flooring, glass, plexiglass, plastic, stainless steel as well as nylon, wool, polypropylene and polyester carpeting.
FEATURES
OSG: Simple, Safe and Cost Effective Cleaning
Generate dye- and fragrance-free cleaning solutions — right on site. All it takes is water, electricity and a small amount of salt.
CASE STUDIES
Easy and Effective Cleaning Keeps Residents Safe
With 57,000 square feet to maintain and 93 resident rooms to clean, Tennyson Court Assisted Living & Memory Care in Buffalo, New York, uses Orbio® OSG technology for consistent access to ready-to-use cleaning and disinfecting/sanitizing solutions, reducing potential chemical concentrate exposure for residence and staff.
Protecting Students and Staff With Asthma
Using fragrance-free solutions generated by the Orbio® os3 helps maintain indoor air quality for students, staff and employees in the Cuba-Rushford School District. Chemical odors and artificial fragrances can irritate asthmatic lungs, but Orbio® MultiSurface Cleaner has no odor, so teachers even keep spray bottles in their classrooms.
Green Seal-Certified Cleaning Program Chooses Orbio® OSG
Facility services company, Eurest Services, puts safety first by minimizing occupant and employee exposure to potentially hazardous chemical concentrates. After evaluating the electrically converted water created by the Orbio 5000-Sc, they said their carpets have never looked better. Workers now prefer to use Orbio MultiSurface Cleaner solution in virtually all office areas.
Eliminating Chemical Mixing Improves Safety 
With four schools on a 120-acre campus, a single Orbio® 5000-Sc keeps the 24-member cleaning crew at Orono Public Schools cleaning easily. Each night staff members fill four Transport Carts and take one to each school. "[Orbio MultiSurface Cleaner] makes the whole school safer with less potential for accidents with students," says the district's facilities coordinator.
SOLUTIONS
Cleaning Solutions Tailored to Your Needs
Tennant provides a total solution for keeping facilities bright and attractive with a full range of cleaning equipment and technologies to meet your needs.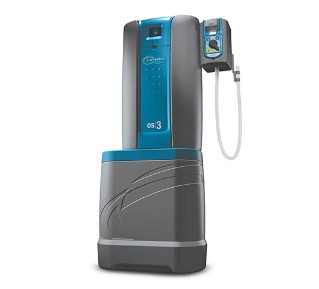 Orbio os3
Compact On-Site Cleaning Solution Generator
There was an error adding item(s) to the cart. Please try again.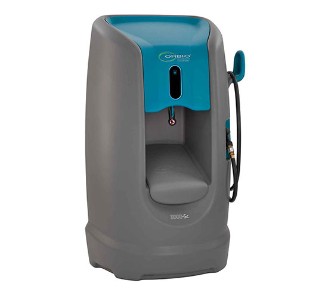 Orbio 5000-Sc
On-Site Cleaning Solution Generator
There was an error adding item(s) to the cart. Please try again.
If you have any questions about our innovative products or would like to speak to a Tennant expert, please send us a message.
You can also call 1-800-964-9644. We are more than happy to help.