All Products
Machines
Parts & Consumables
Documents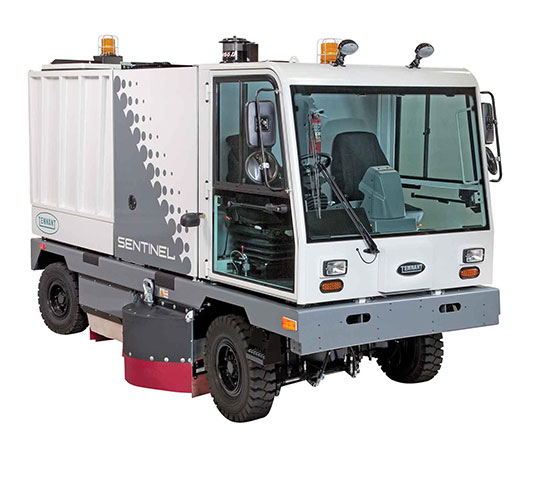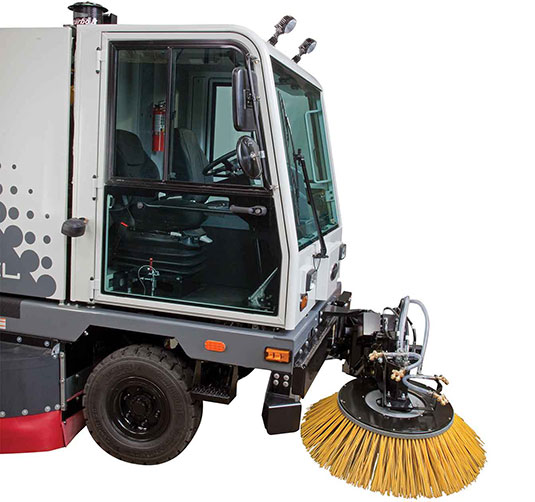 Sentinel Sn. 11000 And Above - Operator Training Video - English
Sentinel Four Wheel Power Steering
Sentinel Dust Control System
Sentinel Hopper High Dump
Sentinel Hydraulic-Driven Filter Shaker Motor
Sentinel Optional High-Pressure Spray Hose
Sentinel Optional Vario Sweeping Brush™
Sentinel English Operator Training Video
Sentinel Easy Operation & Maintenance
Sentinel Enhance Facility Image
Sentinel Maintain Health & Safety
Sentinel Reduce Cost to Clean
View All
View Photos
View Videos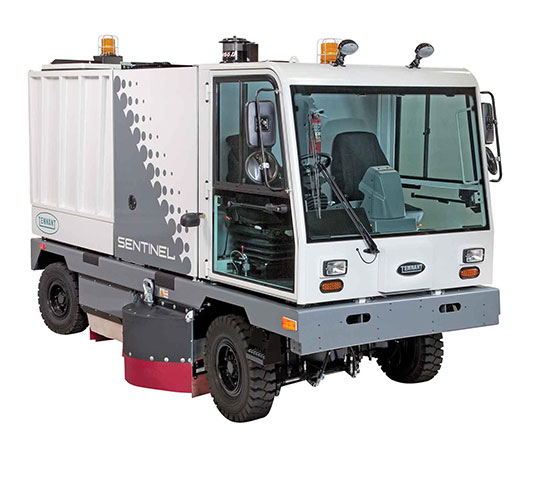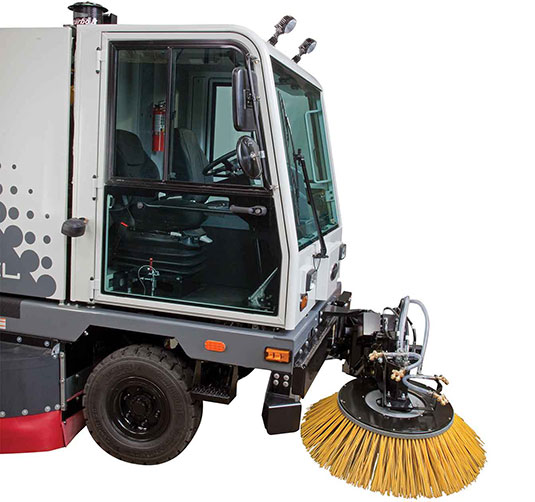 Sentinel
High Performance Outdoor Rider Sweeper
Count on exceptional dust control and debris pickup from the Tennant Sentinel® High Performance Outdoor Rider Sweeper. Clean harsh, congested environments, sweep uneven surfaces and get consistent cleaning results from all-weather sweeping capabilities. The Sentinel outdoor sweeper is designed for easy operation, maximum productivity and versatility. Help manage silica dust with our optional HEPA filtration system.
Cleaning Path
69 in / 1750 mm, 87 in / 2210 mm, 126 in / 3200 mm
Hopper Capacity
3.4 cubic yd / 2.6 cubic m
Estimated Coverage/Productivity
Up to 535920 sq ft / 49500 sq m
There was an error adding item(s) to the cart. Please try again.
FEATURES
HIGHLIGHTS
Collect virtually all forms of debris with direct throw system, debris conveyor and corrosion-resistant stainless steel hopper.
Powerfully clean the toughest applications with the Sentinel's 100.6 hp / 75 kW Cummins 4F turbo diesel engine.
Meet the most stringent PM-10 environmental air quality requirements with hydraulic twin vacuum dust control system.
Simplify operation with 1-Step™ activation, LCD digital control panel, and power steering.
Easily maneuver in tight spaces with the sweepers 13 ft / 3960 mm turning radius.
SPECIFICATIONS
Air Technology / Broom Technology: Broom Technology

Application: Outdoor

Dump Type: High Dump

Estimated Run Time: Continuous

Main Brush Dimensions: 51 in / 1295 mm

Sound Level: As low as 78.5 dBA

Propelling Speed: Up to 25 mph / 40 km/h

Sweep Technology: Direct Throw, Conveyor
Cleaning Path: 69 in / 1750 mm, 87 in / 2210 mm, 126 in / 3200 mm

Hopper Capacity: 3.4 cubic yd / 2.6 cubic m

Dust Control Systems: Dry, Wet, Dry & Wet

Estimated Coverage/Productivity: Up to 535920 sq ft / 49500 sq m

Machine Type: Rider

Power Source: Diesel

Side Brush Dimensions: 32 in / 810 mm (diameter) - side broom

Service Plans: Gold, Silver, Pay as You Go, Safety Inspection, Block of Time
Show more
Show more
KEY BENEFITS
Reduce Cost to Clean
This rider sweeper reduces cost of ownership with features that maximize productivity and extend the life of the machine and its components.
Maintain Health & Safety
Protect employees and facility visitors from potentially harmful dust and ensure city streets, alleys and walkways are free of debris. Tennant's Sentinel can be an effective means of silica dust control used to support OSHA's Engineering Controls housekeeping practice for compliance in construction, general industry and maritime environments.
Easy Operation & Maintenance
Simpify operation and easily maneuver through congested areas with four-wheel power steering.
Enhance Facility Image
Keep your facilities looking their best with a robust, proven design that enables you to sweep a wide range of debris from outdoor surfaces.

Silica Dust Exposure Control


Silica dust poses a particular challenge in many work environments, potentially putting your workers' health and safety at risk and exposing your organization to regulatory fines. With the right tools and technologies, you can work to create safe, healthy and productive work environments, and work toward OSHA compliance.
SERVICE
Keeping You Up & Running
Keep your Tennant equipment running at peak performance, limit downtime and reduce your overall cost to clean with a TennantTrue® Service and Maintenance Plan.
For more information about this product, please complete the form below and a Tennant representative will be in touch.