For the best site experience, please use Chrome, Safari, Edge, Firefox or another modern web browser. Internet Explorer is no longer supported.
40 Years of Tennant Walk-Behind Scrubber Innovation
Tennant Walk-Behind Scrubber History
This year marks the 40th anniversary of the release of the 432, Tennant Company's first purpose-built walk-behind scrubber. Check out the gallery below to see some of our walk-behind scrubber milestones, from 1978 to today.
1978
Tennant releases its first purpose-built walk-behind scrubber, the 432. This model features a 32 inch cleaning path, 26.5 gallon solution tank, 29.5 gallon recovery tank, and a double-bladed curved rear squeegee.
1980
Extended Scrubbing (ES®) Technology is introduced as an option on the 432 Walk-Behind Scrubber. ES increases scrubbing productivity up to 650% with up to 2.5 hours of cleaning time between refills.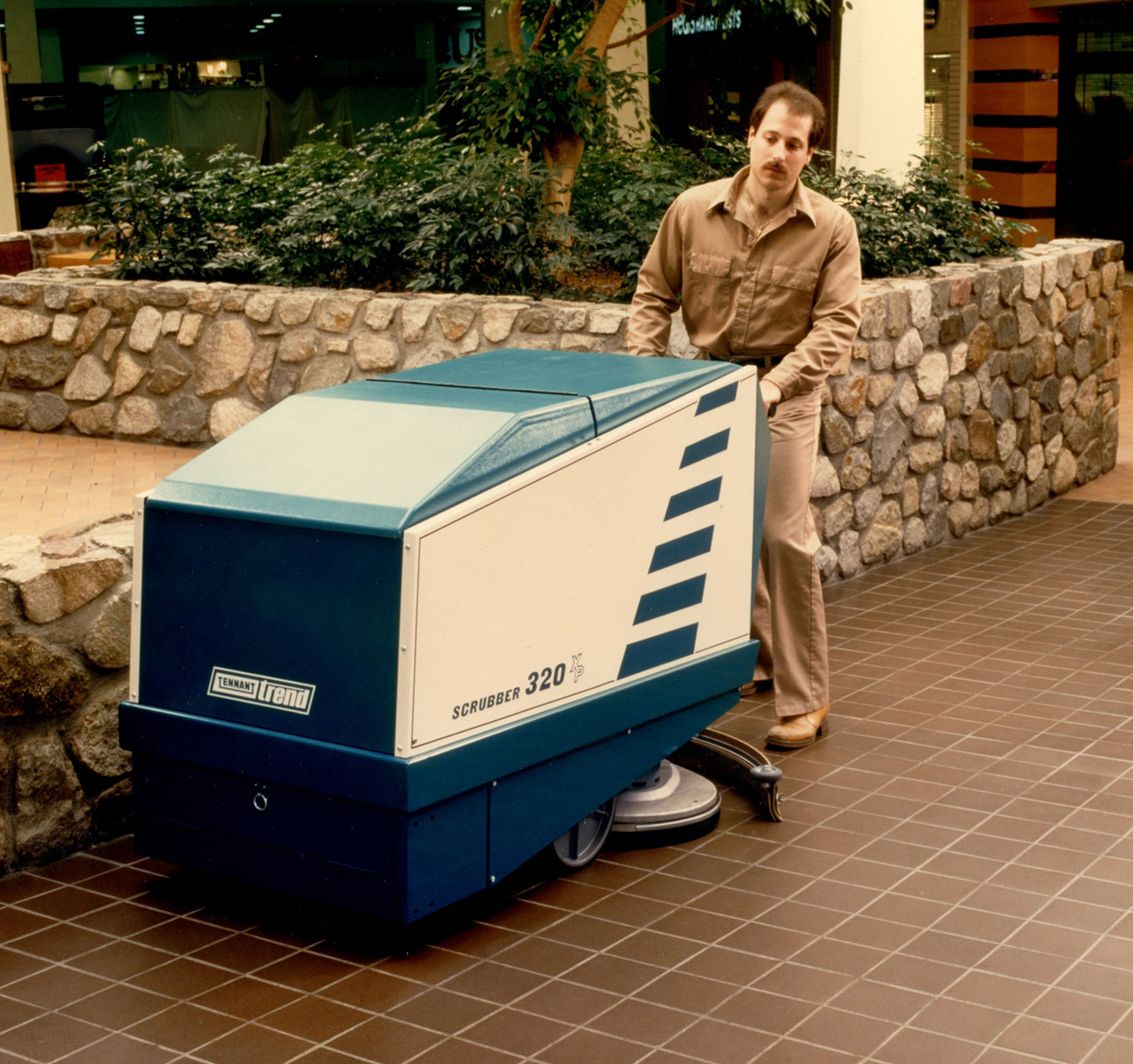 1983
The Tennant Trend line of equipment, including walk-behind floor scrubbers, is born with Tennant Company's purchase and rebranding of the U.S. Division of Wetrok.
1994
Following the acquisition of Castex / Nobles in Holland, Michigan, Tennant Company merges its Tennant Trend line with the Nobles line of hard floor scrubbers.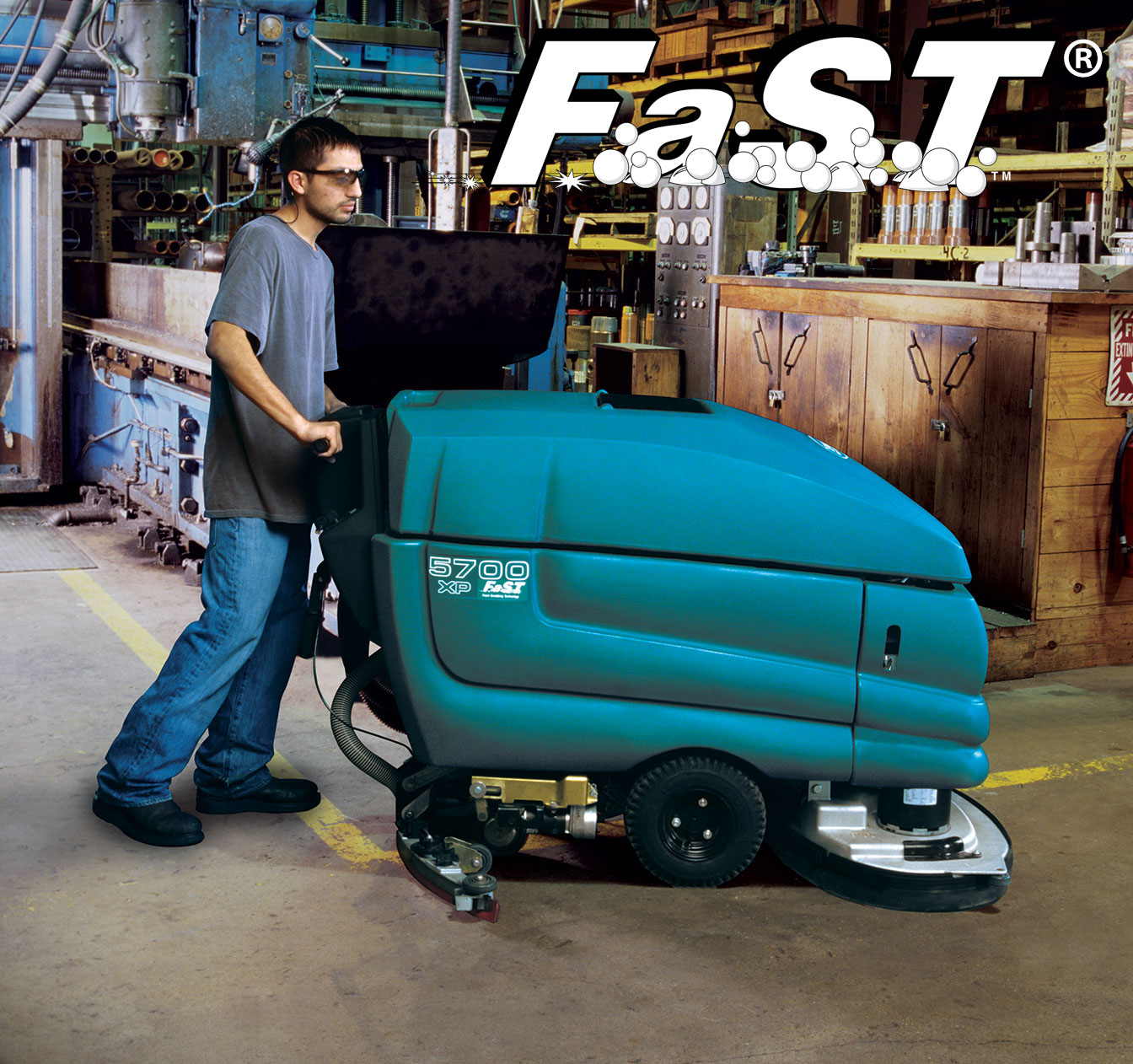 2002
FaST® Foam-activated Scrubbing Technology is introduced on select Tennant and Nobles Walk-Behind Scrubbers. FaST technology uses up to 70 percent less water and increases productivity by up to 30 percent compared to conventional scrubbing methods.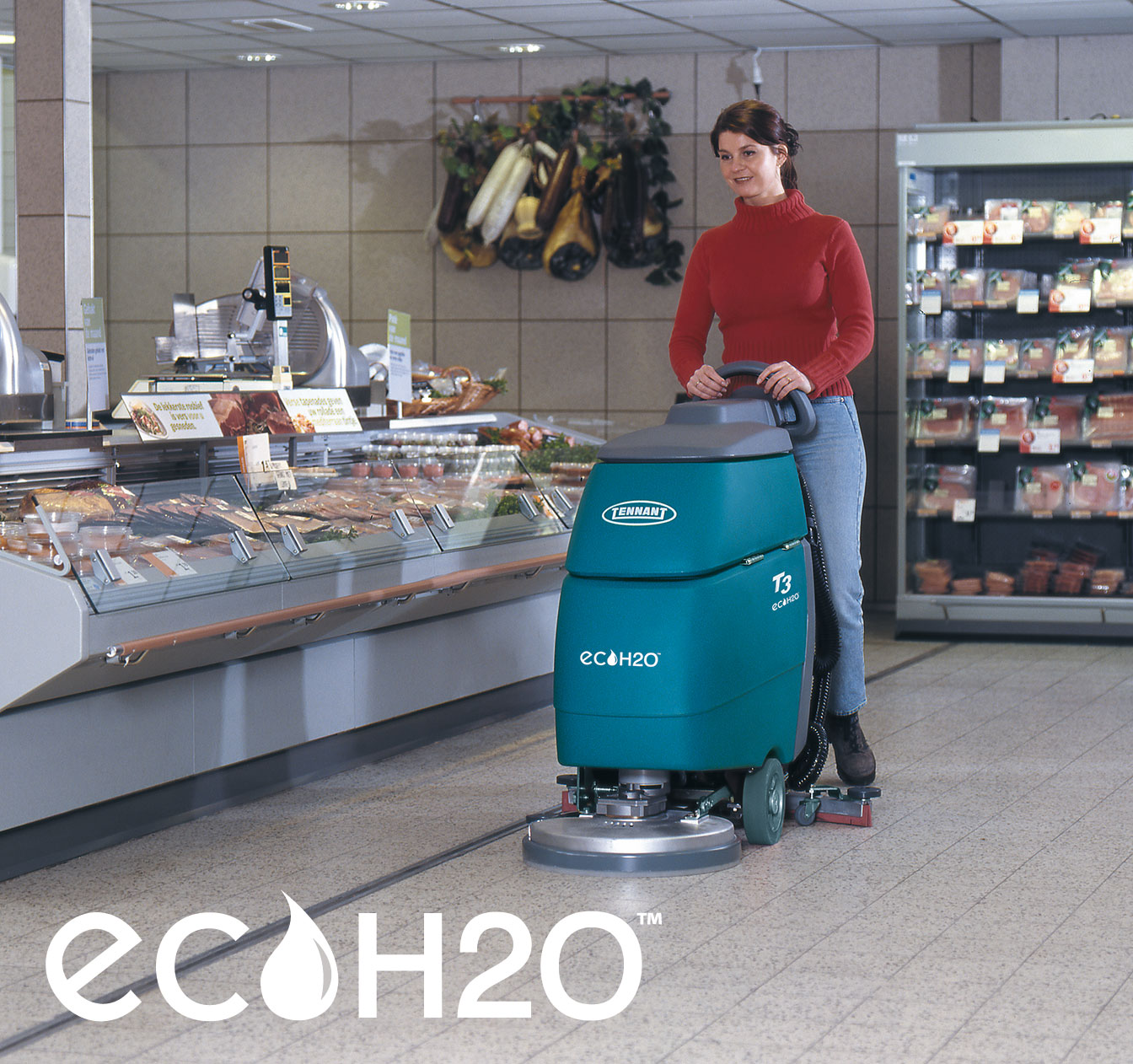 2008
ec-H2O™ Technology launches on select Tennant and Nobles Walk-Behind Scrubbers. ec-H2O Technology electrically converts water into an innovative cleaning solution that cleans effectively, saves money, improves safety, and reduces environmental impact* compared to traditional cleaning chemicals and methods.
2016
Tennant releases its T300 Walk-Behind scrubber. Among the innovations available for the first time on a Tennant walk-behind scrubber are LCD Pro-Panel™ controls and ec-H2O NanoClean® Technology. ec-H2O NanoClean Technology offers the same great benefits of the first generation and now cleans better by cleaning more soils in more applications.**
* Based on a study by EcoForm™. 
** ec-H2O NanoClean cleans more soils in more applications than the original ec-H2O. ec-H2O NanoClean technology is not suitable for all soils, including heavy concentrations of fats and oils.  Depending on the type of soil, conventional chemical cleaners may be required.