For the best site experience, please use Chrome, Safari, Edge, Firefox or another modern web browser. Internet Explorer is no longer supported.
White Papers for Cleaning Professionals
Access our collection of White Papers on a variety of topics relevant to the cleaning industry. Our free white papers cover cleaning trends, best-practices and solutions to industry challenges.
Create an A+ Education Cleaning Program
Everyone likes the appearance of a clean school, but the cleaning products you use may be having a negative health impact. This white paper includes tips for creating a safe, effective cleaning program.
Issues Affecting Cleaning Companies
Read this white paper for insights on how cleaning businesses navigate through trends, the economy and regulations in the commercial and industrial market to grow and thrive. 
Lithium-Ion
Battery Technology
Lithium-ion technology is changing the face of the floor cleaning industry. Learn how lithium-ion batteries can make your cleaning operation more efficient, safer and less expensive over the long haul.
Mechanize
the Mop
Learn more about the pressures that are driving adoption of mechanized floor cleaning and how new automatic scrubber technolgoies can help your business in this white paper from Tennant.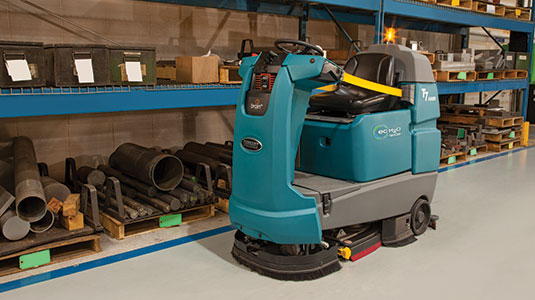 The Robotics Revolution in Cleaning
Why are businesses turning to robotics for cleaning help? Many reasons - including improved operations and worker retention. Read The Robotics Revolution and Your Cleaning Business to learn more.