For the best site experience, please use Chrome, Safari, Edge, Firefox or another modern web browser. Internet Explorer is no longer supported.
Building a Tennant Floor Cleaning Machine
How a Tennant Machine is Built
At Tennant, we are proud to offer a total cleaning solution to our customers. Machines are a key component of this solution. This gallery shows some of the steps that our skilled manufacturing team completes to deliver a high-quality Tennant floor cleaning machine.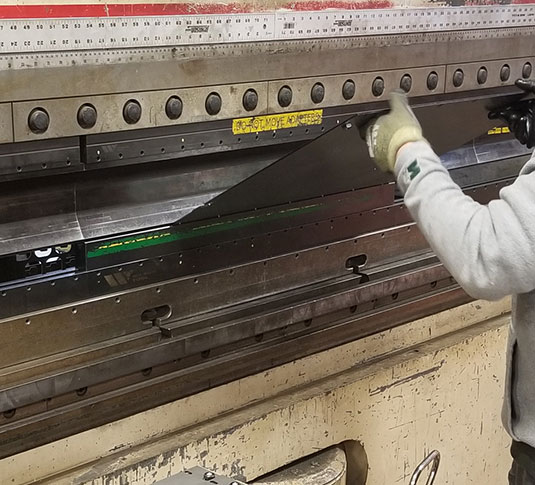 Fabrication: Metal
We start our metal fabrication with raw metal material. The metal is then laser cut to size. After the parts are cut, they are finished using a variety of different methods, including forming with a press brake, welding, and machining.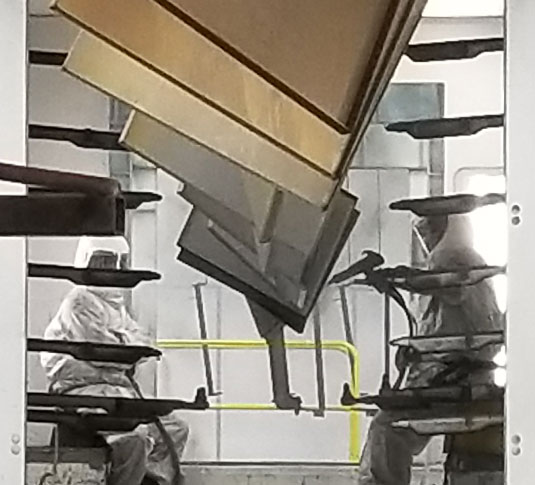 Fabrication: Painting
After the components have been fabricated, a powder paint finish is applied electrostatically across all surfaces. The powdered finish is then baked in an oven to cure and bond it to the metal, yielding a highly-durable, uniform finish.
Fabrication: Rotomold
Many Tennant machines have a durable, rotomold body. Rotomold is produced by initially weighing out a predetermined amount of high-density polyethylene (HDPE) pellets and adding them directly to a mold. The mold is then heated in an oven, melting the raw material. The molds are then brought out from the oven and rotated, introducing air into the mold and forming the melted HDPE to shape. When this is complete, the rotomold shells are removed from the mold and are trimmed to their final size.
Want to see how durable our rotomold is? Check out our Tennant VS. video series to see how it stands up to hockey pucks.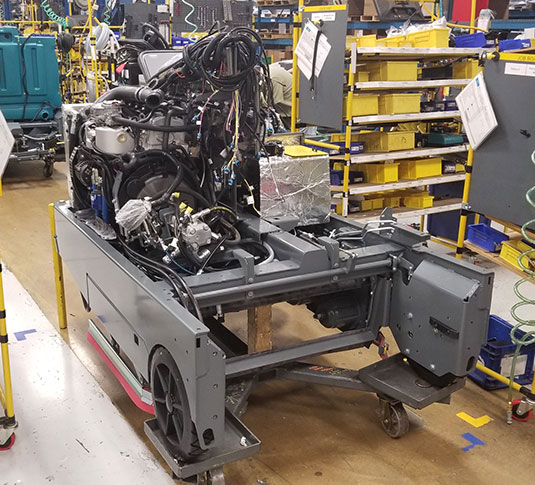 Assembly
Assembly is where the machine comes together. Starting with the metal frame, components and sub-assemblies are added together in a standard sequence. Every assembly technician inspects different areas of the machine as it is built to help protect the customer from any unexpected issues.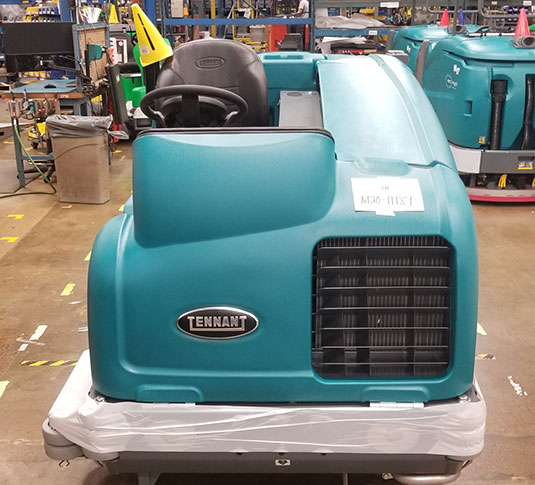 Inspection
Because quality is important to Tennant, our machines are thoroughly inspected before they are shipped to our customers. The inspectors review the machine in a well-lit area to check for any blemishes. In addition, the inspectors perform a second functional test of the machine's features to insure smooth operation for the customer.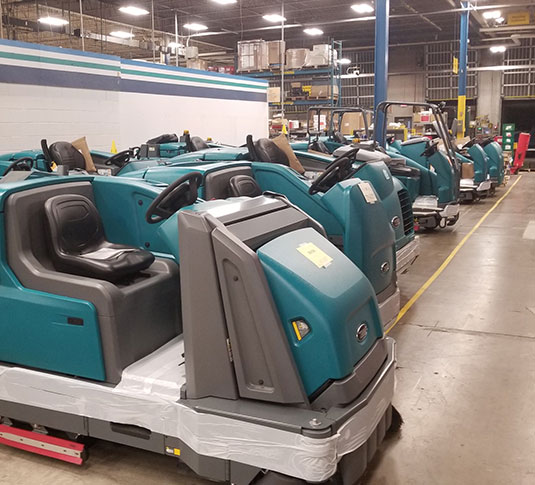 Ready to Ship
After inspection, the machine is ready to ship. Tennant machines are shipped using reusable pads and straps. In just eight years, this has saved the company and environment over 19 million pounds of crating material.