For the best site experience, please use Chrome, Safari, Edge, Firefox or another modern web browser. Internet Explorer is no longer supported.
Service Plan Inquiry
Please fill out the form below and a Tennant representative will contact you.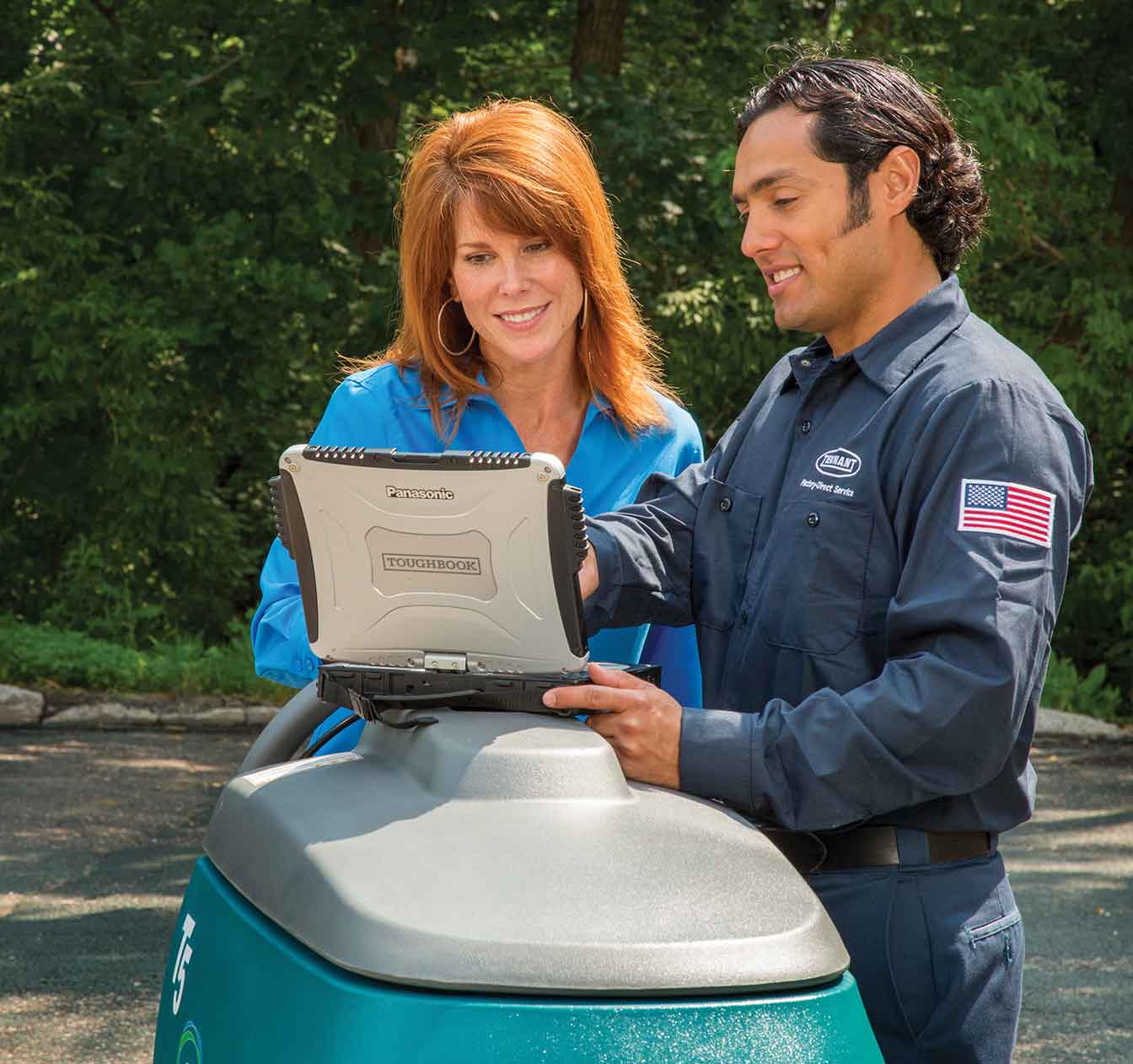 Our service plans are backed by an unparalleled network of factory-trained technicians and includes genuine original equipment manufacturer parts designed for peak performance in Tennant equipment. The benefits of TennantTrue® Service begin on day one and last for the life of your machine.
Compare Service Plans
Use the chart below to compare the benefits of each TennantTrue® service plan to see which one is right for you.
Plan Inclusions
No Agreement
Pay as You Go
Block of Time
Silver  
Gold

AMR Core
AMR Gold
  Scheduled Equipment Inspection
 
●
 
 
 
●
 
  Planned Maintenance
  (includes labor and travel)
 
 
●
●
●
 
●
  On-Demand Breakdown Repair Service
  (excludes labor and travel)
●
●
●
  ●
 
●
 
  On-Demand Breakdown Repair Service 
  (includes labor and travel)
 
 
 
 
●
 
●
  Wear to Wearable*
 
 
 
●
●
 
●
  Next Day Onsite Response**
 
○
○
○
○
●
●
  Virtual Technician Support***
 
 
 
 
 
●
●
  New Equipment****
  (< 6 months in service)
 
●
●
●
●
 
●
  In-Service Equipment
  (> 6 months in service)
 
●
 
●
●
 
 
  Discounted Labor Rate for Billable Charges
 
●
●
●
●
●
●
  Fixed Pricing
 
 
○
○
○
○
○
  Scheduled Billing
  (pre-pay or monthly)
 
 
○
○
○
○
○
● - included
○ - optional
*Chemicals, pads and customer abuse not covered
**Next business day on-site Service Level Agreement dependent upon triage call prior to 1 p.m. CT; applies in standard direct service areas only
***Provided M – F 7AM – 6PM CST, excluding holidays
****AMR Core is only available for new equipment at time of sale