For the best site experience, please use Chrome, Safari, Edge, Firefox or another modern web browser. Internet Explorer is no longer supported.
Creating a Silica Dust Exposure Control Plan
Silica dust poses health and safety and compliance challenges in many work environments. Controlling the extremely fine dust is a complex task requiring both proper engineering controls and effective housekeeping practices. Tennant tools and technologies can play an important role in helping you manage the silica dust challenge, and can support silica exposure control plans that help you create safe, healthy, productive work environments, and work toward OSHA compliance.
180 facility decison makers were asked about reducing silica dust exposure to comply with a new regulation that OSHA estimates will save 600 lives each year. Click here to learn more about their thoughts and strategies.
OSHA has reduced the permissible exposure limit of respirable crystalline silica dust, requiring employers to use engineering and housekeeping controls to limit worker exposure when feasible.
Respirable crytalline silica dust is at least 100 times smaller than sand. This poses a major health concern according to over 50 peer reviewed studies.
OSHA estimates that over 2 million workers are exposed to respirable crystalline silica dust.
Additional Resources

For additional information on OSHA's ruling to Protect Workers from Exposure to Respirable Crystalline Silica and compliance schedule, visit the OSHA website.
For additional information on the silica dust ruling and compliance schedule, visit osha.gov/silica.
OVERVIEW
Solving Three Critical Business Challenges
Tennant silica dust control solutions can help you achieve three valuable outcomes.
Maintain Air Quality – Work to manage silica dust and mitigate respirable dust.
Help Maintain OSHA Compliance – Support your customized silica dust control plan and work toward OSHA compliance.
Create Healthy Environments – Promote safe, healthy and productive work environments.
BENEFITS
OSHA indicates that a comprehensive silica dust exposure control plan includes a range of dust control measures, customized to the unique environment and needs of each organization. Tennant offers three types of dust control methods that can be used to support OSHA's Engineering Controls housekeeping practices:
Wet Sweeping
Wet sweeping is effective in most applications. Several Tennant rider-sweepers can be used for wet sweeping.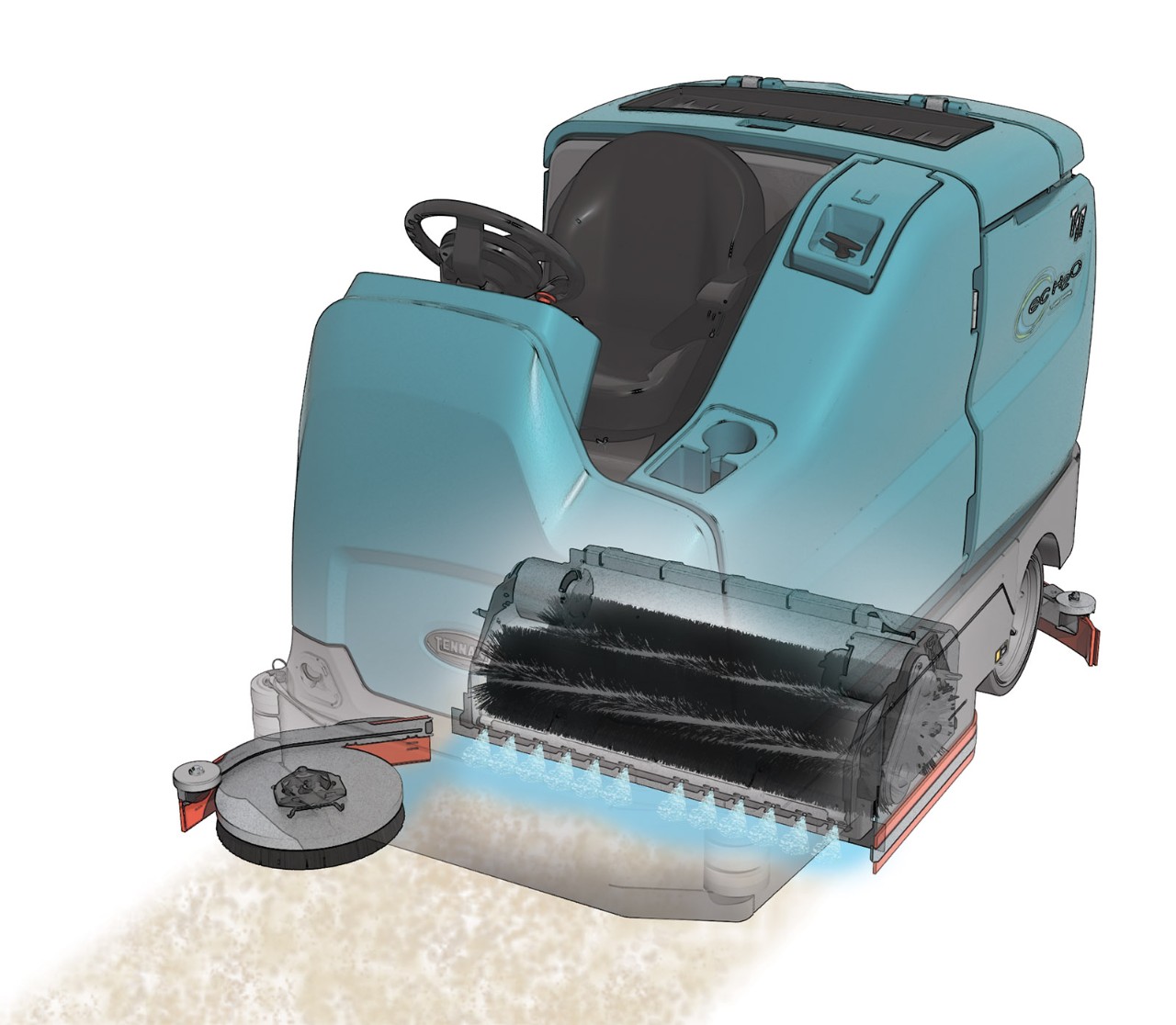 Water Flooding / Scrubbing
In ce​rtain applications, water flooding is a very effective means of silica dust control. All Tennant scrubbers, including walk-behind and ride-on machines, can be used for water flooding.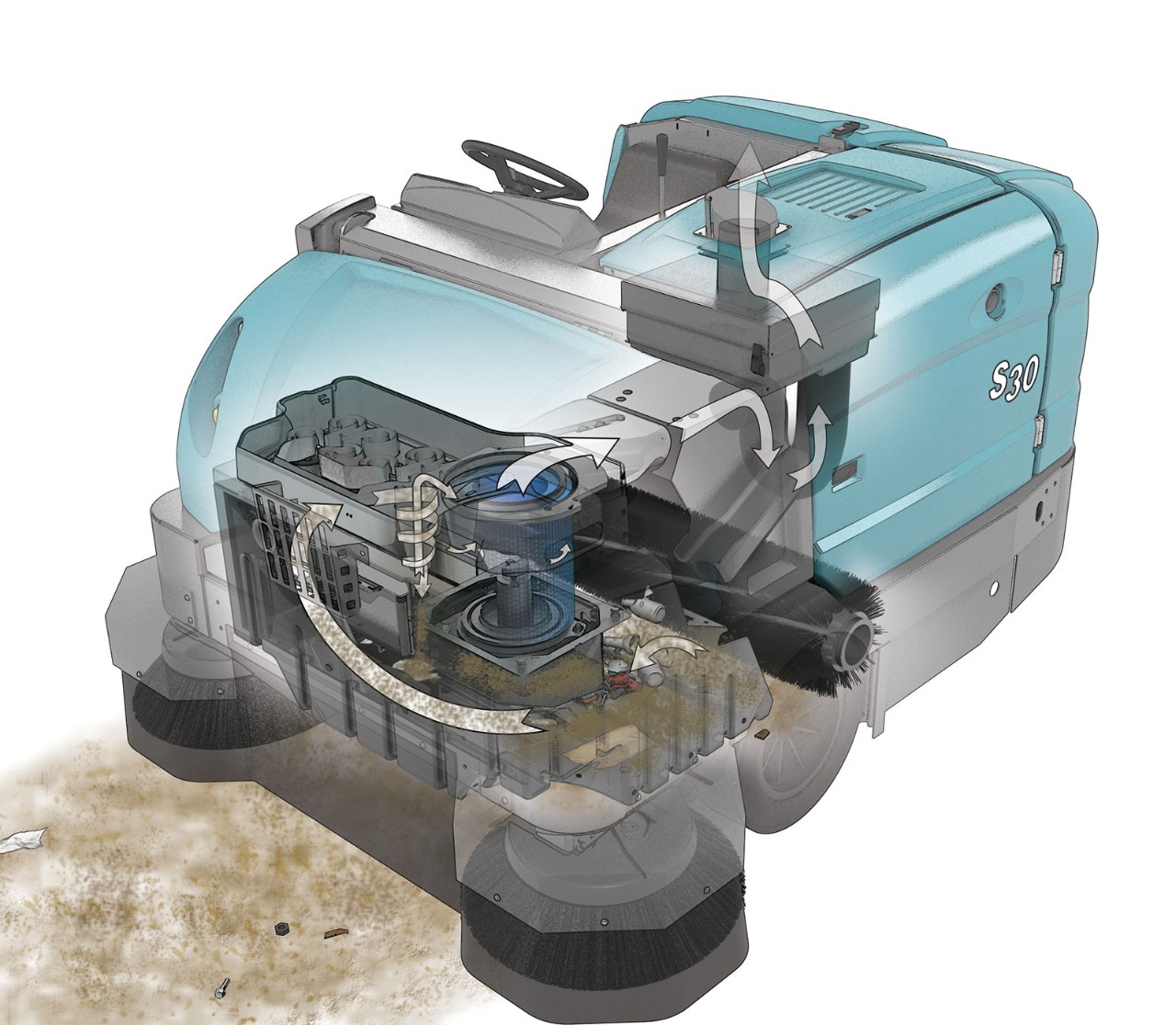 Dry Sweeping with HEPA Filtration
Dry sweeping with HEPA filtration is an OSHA-allowable method in applications where other methods, such as wet sweeping or HEPA vacuums, aren't feasible. Several Tennant sweepers, riders and walk-behinds are available with HEPA filtration systems.
CASE STUDIES
Wells Concrete Teams Up with Tennant for a Cleaner Sweep
The control of airborne silica dust is a constant challenge. Hear how Wells Concrete partnered with Tennant Company on finding a solution to support OSHA silica control housekeeping requirements.
SOLUTIONS
Cleaning Solutions Tailored to Your Needs
Tennant provides a total solution for keeping facilities bright and attractive with a full range of cleaning equipment and technologies to meet your needs.
If you have any questions about our products or services, or would like to speak to a Tennant expert, please send us a message.
You can also call 1-800-964-9644. We are more than happy to help.