For the best site experience, please use Chrome, Safari, Edge, Firefox or another modern web browser. Internet Explorer is no longer supported.
Site
Machines
Parts & Consumables
Documents
More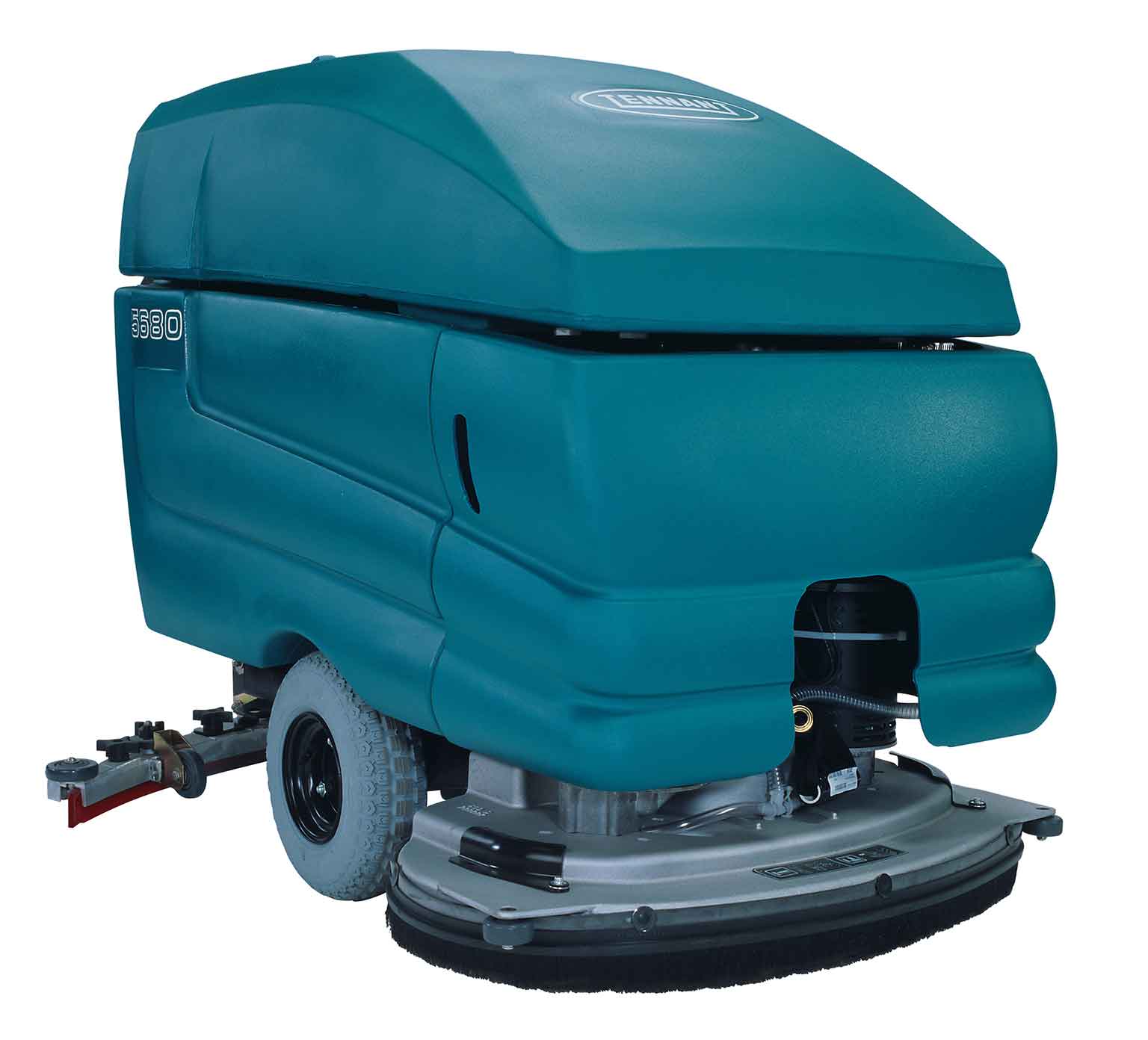 View All
View Photos
View Videos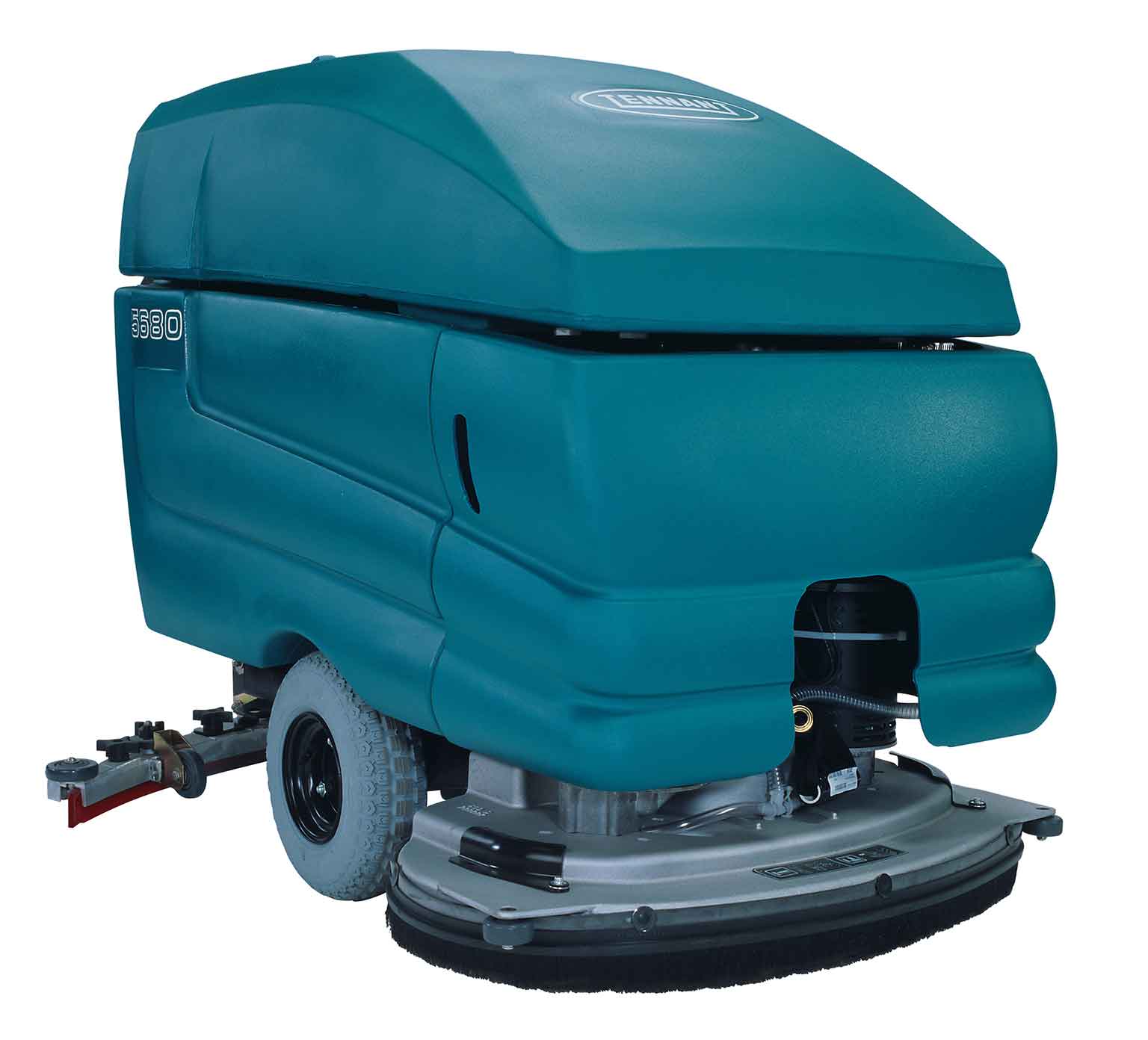 5680
Walk-Behind Floor Scrubber
Achieve a consistently high level of clean with this durable walk-behind floor scrubber. Simple controls and streamlined maintenance features reduce cost of ownership. Extra-large tanks and optimal water recovery ensure maximum uptime and a safe, dry environment.
Cleaning Path
28 in / 700 mm, 32 in / 800 mm, 36 in / 900 mm
Solution Tank Capacity
30 gal / 114 L
Main Down Pressure
Up to 200 lb / 91 kg
5680 FEATURES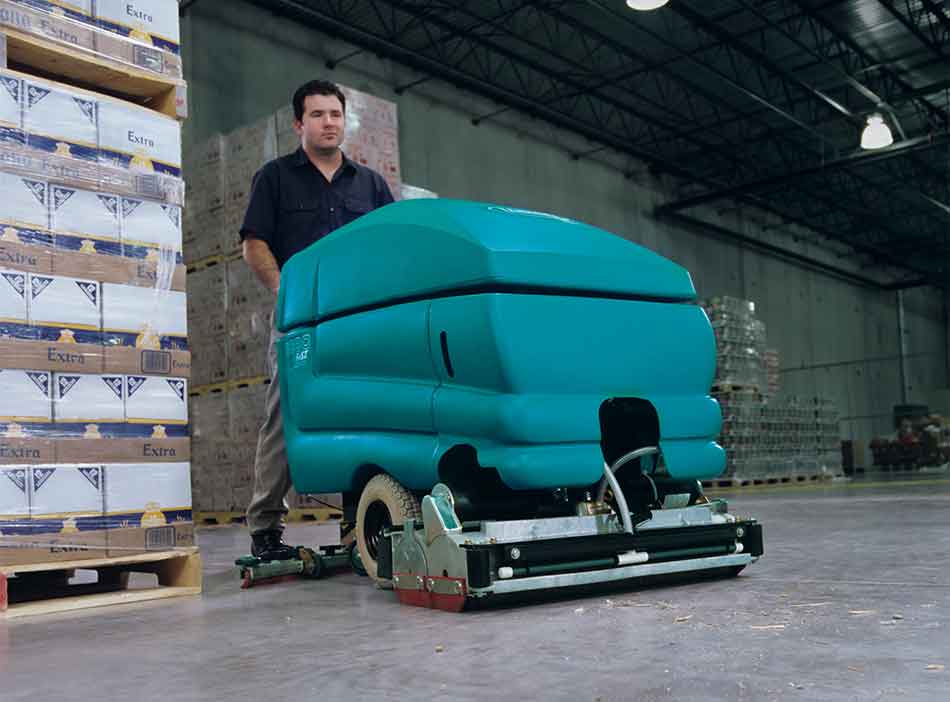 CLEANING TECHNOLOGY
                     
HIGHLIGHTS
Reduce operator training time and increase operator safety with easy-to-use controls and maintenance features.
Reduce water and detergent usage with Tennant's innovative ec-H2O NanoClean® technology, which uses electrically converted water to clean soils in a variety of applications.
Save time with reduced fill cycles due to extra-large tank capacity.
Get years of use with durable construction featuring a corrosion-resistant scrub deck and frame connected with impact-absorbing linkages.
Maintain a clean environment and better air quality by reducing mold, bacteria and odors with accessible, easy-to-clean Hygenic® tanks, made for power-operated surface floor maintenance machines.
5680 SPECIFICATIONS
Application: Indoor

Estimated Coverage/Productivity: Up to 30600 sq ft / 2843 sq m

Estimated Run Time: Up to 4.5 hours

Main Down Pressure: Up to 200 lb / 91 kg

Power Source: Battery

Sound Level: As low as 75 dBA

Squeegee Width: 37.5 in / 950 mm, 42 in / 1065 mm, 45.5 in / 1155 mm

Head Type: Disk, Cylindrical
Charger type: On-board, Off-board

Cleaning Path: 28 in / 700 mm, 32 in / 800 mm, 36 in / 900 mm

Machine Type: Walk-Behind

Recovery Tank Capacity: 40 gal / 151 L

Pad RPMs: Up to 750 rpm

Solution Tank Capacity: 30 gal / 114 L

Service Plans: Gold, Silver, Pay as You Go, Block of Time
Show more
Show more
5680 DOCUMENTATION
Intelligent Insights
IRIS® Asset Manager offers intelligent insights and key performance metrics to help manage and monitor your machines and make informed decisions to drive your cleaning operations forward.
5680 SERVICE
Keeping You Up & Running
Keep your Tennant equipment running at peak performance, limit downtime and reduce your overall cost to clean with a TennantTrue® Service and Maintenance Plan.
For more information about this product, please complete the form below and a Tennant representative will be in touch.