For the best site experience, please use Chrome, Safari, Edge, Firefox or another modern web browser. Internet Explorer is no longer supported.
Site
Machines
Parts & Consumables
Documents
More
S6 / S7 Walk-Behind Sweepers
Confidently sweep in a variety of environments with Tennant's versatile and quiet S6 / S7 Walk-Behind Battery Sweepers.
Reconditioned Equipment
Considering reconditioned cleaning equipment can help you purchase the best cleaning equipment at a price within your budget. 
About Tennant Company
At Tennant, we work to create sustainable cleaning innovations that empower others to create a cleaner, safer, healthier world.
TENNANT BLOG
A New View On Clean
Gain insights on industry news, Tennant company updates and ideas to inspire action in your cleaning program.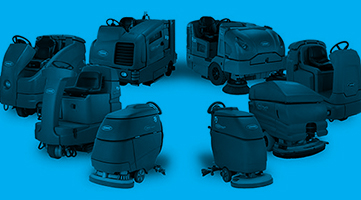 Creating a Floor Cleaning Kit
Floor cleaning tools have gotten better over time, but which ones are most important? See what we recommend to include in your essential floor cleaning toolkit.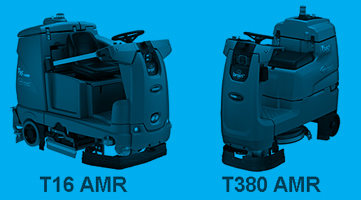 Comparing Robotic Cleaning Machines
To better meet the specific wants and needs of all types of businesses, Tennant offers three robotic floor scrubbers with specific features and unique advantages.
Cleaning Solutions Tailored To Your Needs
Choose a total solution for keeping facilities bright and attractive. Tennant offers a full range of cleaning equipment and technologies to meet your unique needs.