For the best site experience, please use Chrome, Safari, Edge, Firefox or another modern web browser. Internet Explorer is no longer supported.
Extended Scrubbing
Recycle Cleaning Solution to Extend Scrubbing Time

Get extended scrubbing time when you add the optional ES® Extended Scrubbing Technology to your Tennant scrubber or sweeper-scrubber. Use Tennant ES® with any detergent, getting maximum effectiveness from medium cleaners to heavy degreasers. Because Tennant ES® Extended Scrubbing recycles cleaning machine solutions, you will decrease water consumption and detergent resulting in a safer, more cost-effective clean.
BENEFITS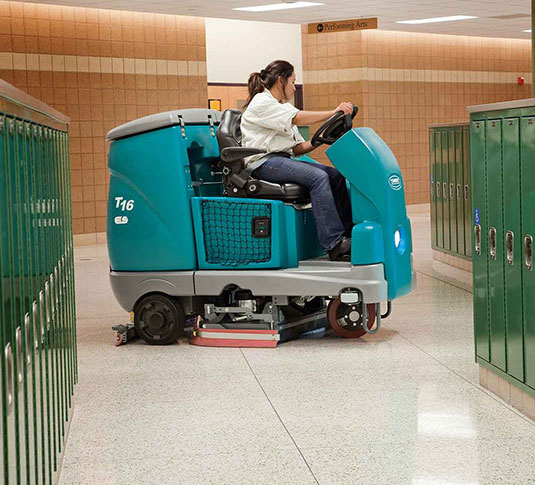 Reduce Cost to Clean
Purchase up to 66 percent fewer chemicals compared to conventional methods, and decrease water consumption and disposal by up to 66 percent.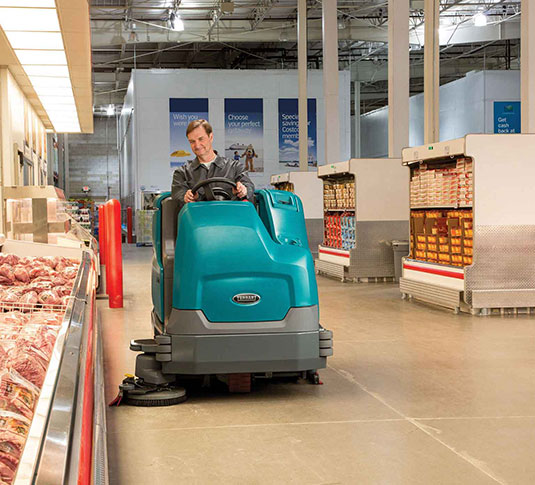 Maintain Health & Safety
Improve safety by reducing operator contact with chemicals. By recycling detergents as recommended, up to three times, operators have fewer opportunities to come into contact with cleaning solutions.
If you have any questions about our innovative products or would like to speak to a Tennant expert, please send us a message.
You can also call 1-800-964-9644. We are more than happy to help.