For the best site experience, please use Chrome, Safari, Edge, Firefox or another modern web browser. Internet Explorer is no longer supported.
Robotic Cleaning Machines
Easily implement cleaning robotics into your operational processes with Tennant's 360° approach to autonomous cleaning. Address labor challenges, drive efficiencies and maintain a high standard of cleaning with a robotic solution designed to work safely and efficiently alongside employees.
Collaborative mobile robots designed and tested to safely operate in complex, real world environments.
As always, innovation, durability and quality remain a high priority to ensure our cleaning equipment is reliable and trustworthy.
When you partner with Tennant, you're partnering with a global leader in designing and manufacturing cleaning solutions to advance our cleaning industry.
Why Use A Robotic Floor Cleaner?
---
Differentiate with Technology
Operate in real world environments while avoiding people and obstacles with BrainOS® technology.
Receive unmatched support from 800+ factory-direct sales, service and support representatives.
Designed to work safely and efficiently alongside employees so they can focus on high-value tasks.
Simple, easy, and intuitive controls ensure ease of use and efficiency for operators, maintaining cleaning performance.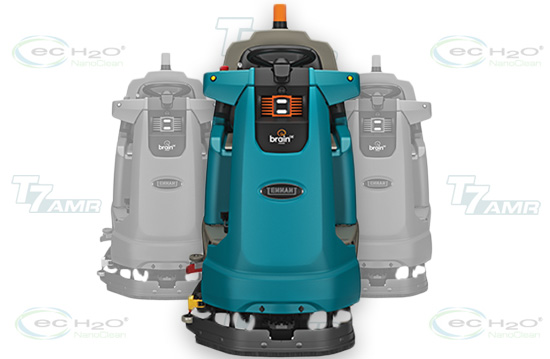 The Robotics Revolution in Cleaning
White Paper
Cleaning robots are suited for many types of industries and environments, including, but not limited to, big box stores, shopping centers, airports, and grocery stores. And the market for these machines is booming, projected to be worth $2.5 billion, according to a study by Markets and Markets. Of these, floor cleaning robots are the largest and fastest growing category.
Address Cleaning Challenges with Robotics
eBooks
Learn more about how to successfully deploy your robotic floor cleaning equipment, manage change, building a business case for robotics at your facility, choose the right robotics vendor, and how robotic cleaning machines work in our industry-focused Robotic Floor Cleaning eBooks, developed in partnership with Brain Corp.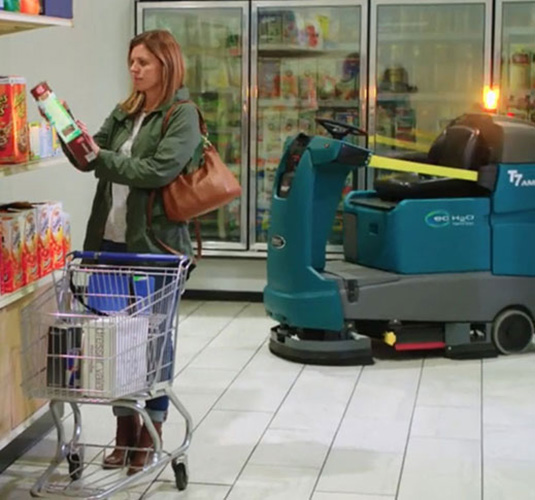 5 Questions About Robotic Cleaning
BLOG | Robotic cleaning machines are set to change the cleaning industry in significant ways, but they aren't for every application.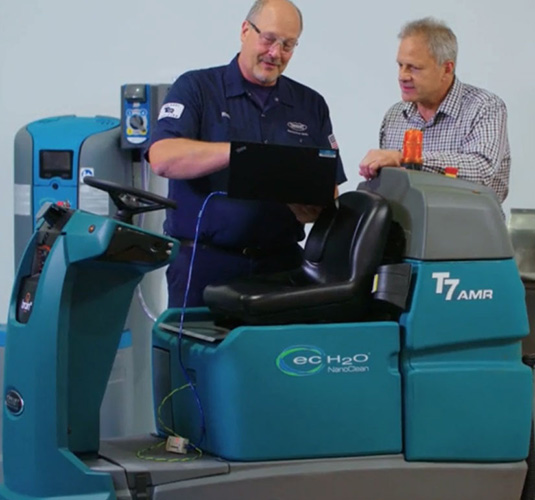 Integrating Robotics into Existing Product
BLOG | As we launched our T7AMR robotic cleaning solution, we had to change our own processes and design.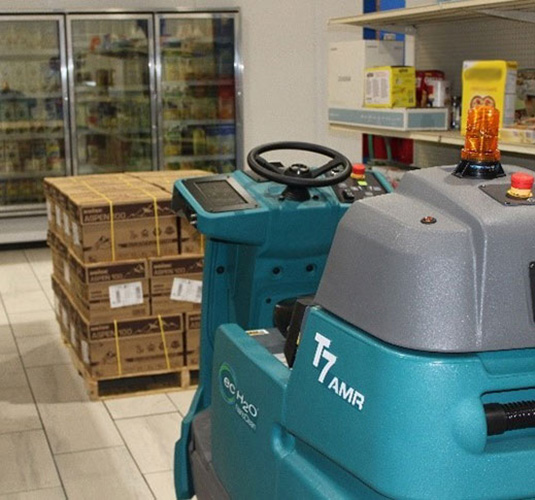 How Robotic Cleaning Machines See
BLOG | By using a set of cameras around the machine to scan the environment around it and detect obstacles that may be in its way.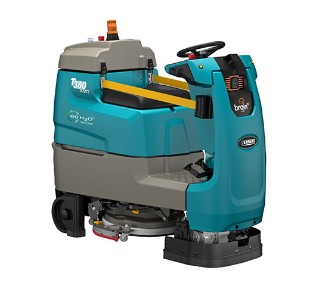 T380AMR
Robotic Floor Scrubber
There was an error adding item(s) to the cart. Please try again.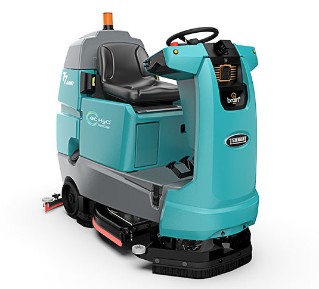 T7AMR
Robotic Floor Scrubber
There was an error adding item(s) to the cart. Please try again.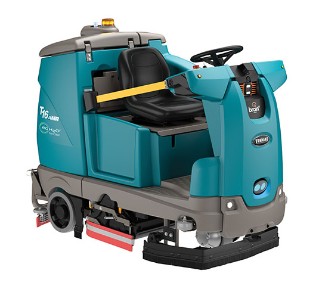 T16AMR
Industrial Robotic Floor Scrubber
There was an error adding item(s) to the cart. Please try again.
If you have any questions about our innovative products or would like to speak to a Tennant expert, please send us a message.
You can also call 1-800-964-9644. We are more than happy to help.