Site
Machines
Parts & Consumables
Documents
More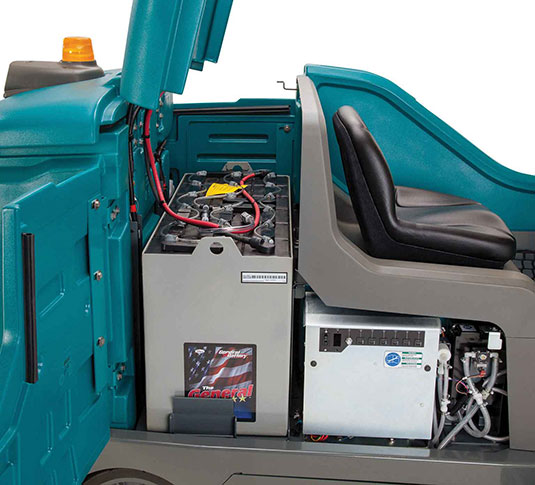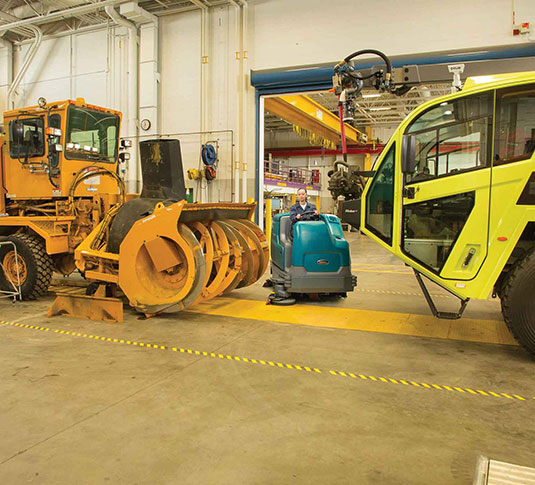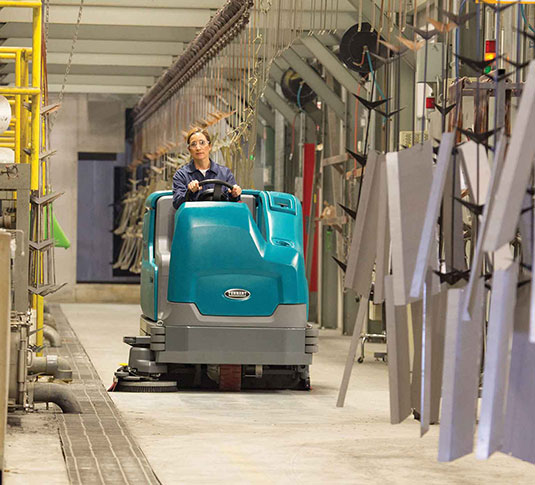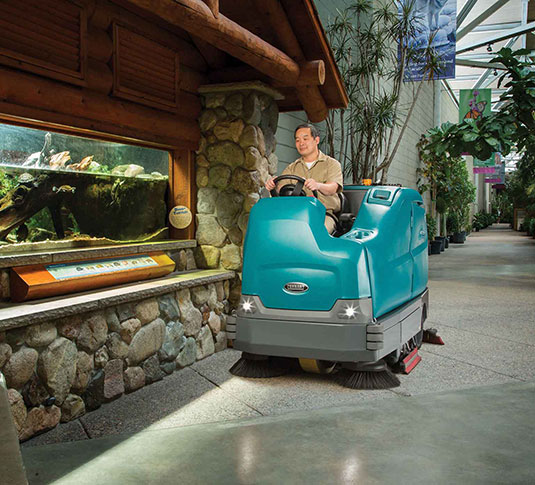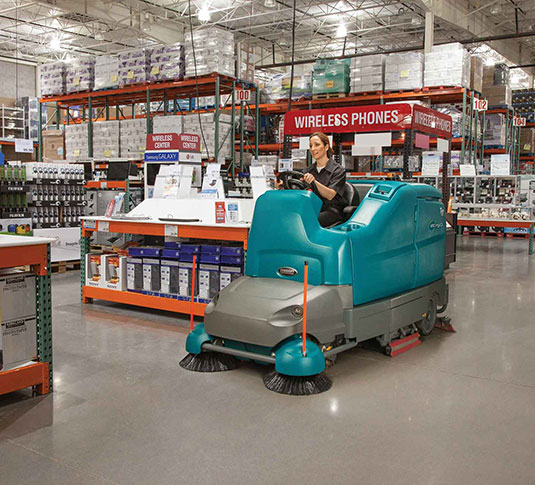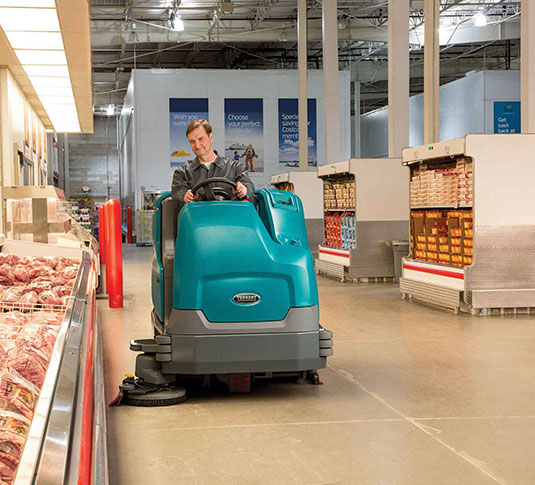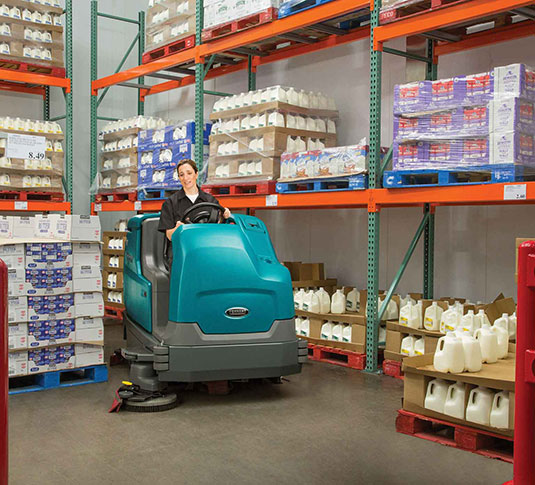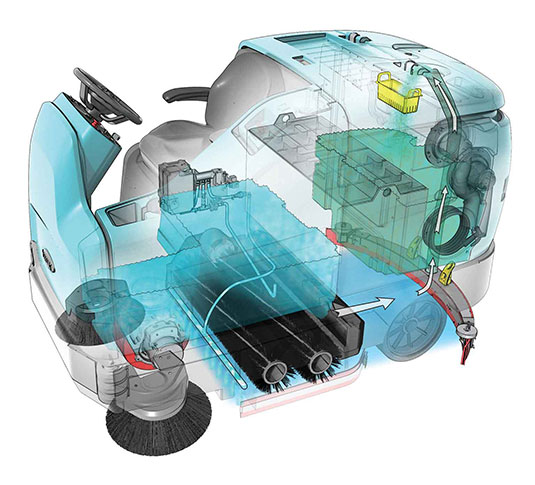 T17 ec-H2O Cleaning Technology
T17 Operator Training Video - English
T17 Enhance Facility Image
T17 Easy Operation & Maintenance
T17 Maintain Health & Safety
View All
View Photos
View Videos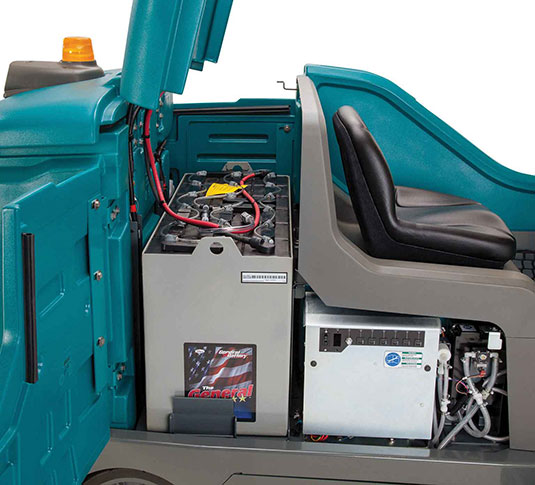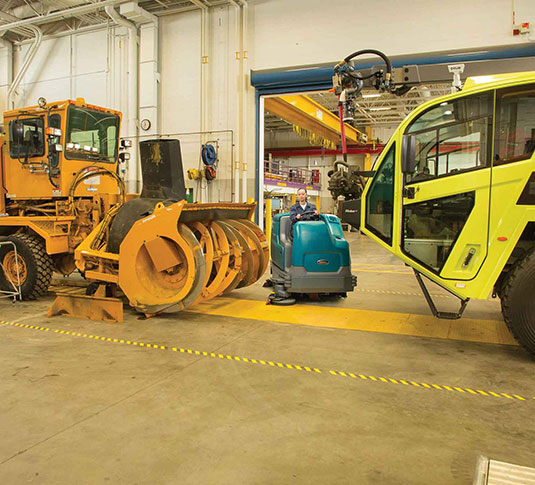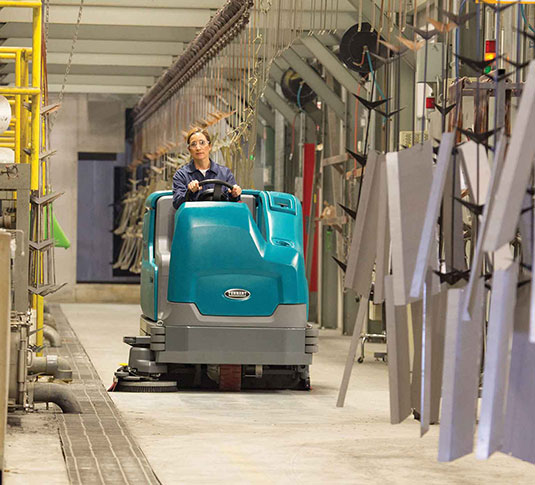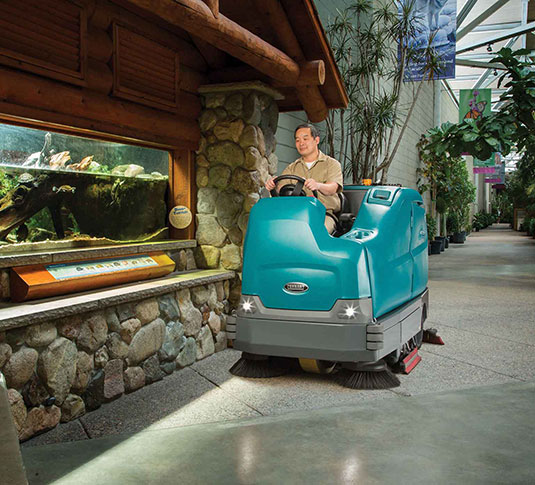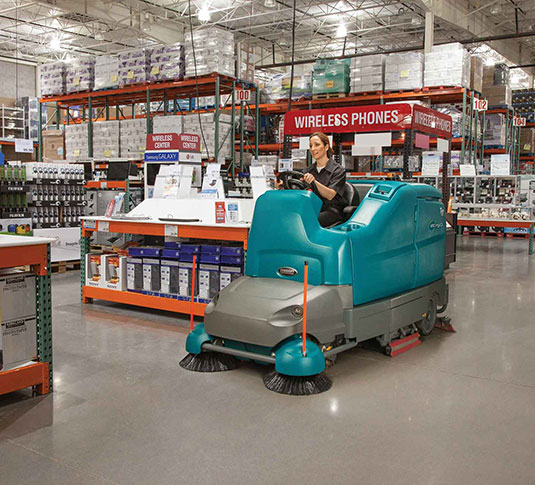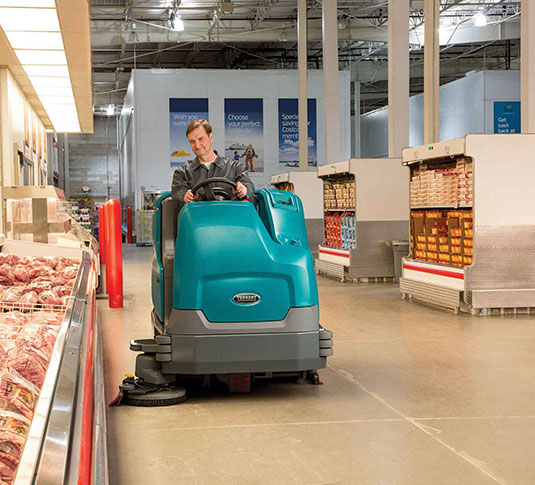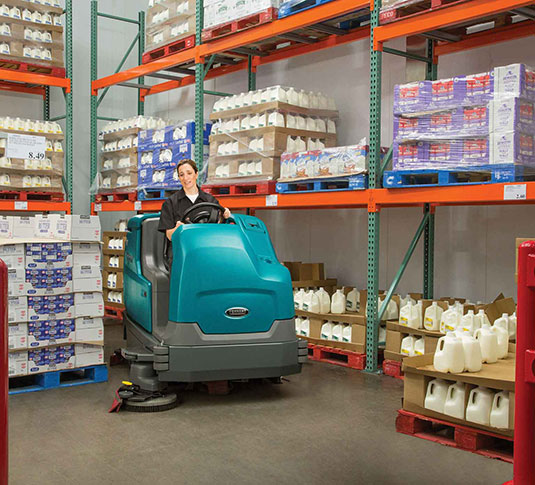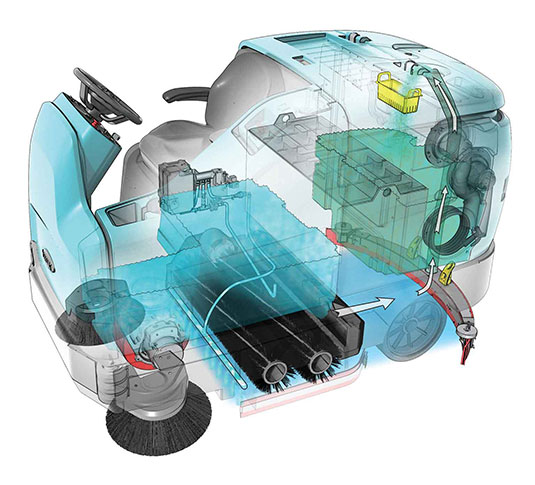 T17
Battery-Powered Ride-On Floor Scrubber
This high-performing, heavy-duty industrial ride-on scrubber is designed to deliver a dry, safe clean in harsh environments. The T17 Battery-Powered Ride-On Floor Scrubber provides an easy operator experience and helps reduce machine downtime.
Cleaning Path
40 in / 1020 mm, 46 in / 1170 mm, 49 in / 1255 mm, 52 in / 1320 mm
Solution Tank Capacity
75 or 115 gal / 285 or 435 L
Main Down Pressure
Up to 550 lb / 250 kg
There was an error adding item(s) to the cart. Please try again.
FEATURES
CLEANING TECHNOLOGY
                
HIGHLIGHTS
Maximize cleaning capacity in harsh industrial locations; clean up to three times longer with a single tank of water.
Maintain high traction for safer, drier floors with excellent water recovery.
Improve operator safety and productivity with intuitive controls and simple maintenance features.
Clean longer on a single charge with the larger battery capacity option.
SPECIFICATIONS
Application: Indoor

Estimated Coverage/Productivity: Up to 84480 sq ft / 7860 sq m

Estimated Run Time: Up to 7.5 hours

Machine Type: Rider

Recovery Tank Capacity: 91.1 gal / 346 L

Sound Level: As low as 65-66 dBA

Squeegee Width: 49 in / 1245 mm
Charger type: On-board

Cleaning Path: 40 in / 1020 mm, 46 in / 1170 mm, 49 in / 1255 mm, 52 in / 1320 mm

Head Types: Disk, Cylindrical

Main Down Pressure: Up to 550 lb / 250 kg

Power Source: Battery

Solution Tank Capacity: 75 or 115 gal / 285 or 435 L

Service Plans: Gold, Silver, Pay as You Go, Safety Inspection
Show more
Show more
KEY BENEFITS
Reduce Cost to Clean
The Tennant T17 battery-powered scrubber works up to eight hours on a single charge and reduces detergent and water use.
Clean with exclusive Tennant ec-H2O™ technology and reduce your reliance on detergents.
Reduce water use up to 70 percent with ec-H2O™ technology and scrub up to three times longer with a single tank of water.
Reduce cost of operation with this heavy-duty, low-maintenance scrubbing system and AC brushless propelling motor.
Clean for a seven to eight-hour shift in economy mode on a single charge with the largest available battery capacity in its class.
Protect your investment with a wrap-around steel bumper that helps prevent damage to the machine and your facilities.
Maintain Health & Safety
Reduce risk of slip and fall accidents with drier floors and protect operators with practical safety features.
Maintain high traction with ec-H2O™ technology, certified by the National Floor Safety Institute (NFSI).
Get excellent water recovery for a virtually dry floor with this scrubber's swinging squeegee.
Make it easy to stay focused with Touch-n-Go™ control module in the center of the steering wheel.
Concerned about OSHA compliance with silica exposure control plans? Choose Tennant's high-efficiency scrubbers for water flooding, an OSHA-allowable silica dust control method.
Maneuver easily with car-like foot pedals for easy operation.
Safeguard machine operator with an optional Falling Object Protective Structure (FOPS) certified overhead guard to help shield operator from falling objects and debris.
Achieve a consistent, cost-effective clean and reduce operator errors with QA Controls® that lock in ideal machine settings.
Enhance Facility Image
Maintain a high standard of consistently clean floors with the Tennant T17 high-performance ride-on scrubber.
Get exceptional water pickup and uniform suction from Dura-Track™ squeegee's swinging parabolic design.
Reduce spills at shutdown and leave floors clean and safe with patent-pending water trap.
Maintain a high standard of cleanliness with the significant cleaning power of the T17's high-performance scrub system.
Achieve consistent results by locking in ideal machines settings with QA Controls®.
Extend your cleaning reach to recover off-machine spills with available vacuum wand.
Easy Operation & Maintenance
Maximize uptime with operator-friendly controls and maintenance features.
Quickly identify maintenance locations with yellow maintenance touch points.
Prevent messy cleanups and over flows with the easy-to-adjust Variable Drain Valve™.
Maximize uptime with the easy-to-use Touch-n-Go™ control module. 
Easily inspect and clean the recovery tank with the recovery tank access step. 
Deliver an easier and more efficient service experience with technician-friendly design.
DOCUMENTATION
Intelligent Insights
IRIS® Asset Manager offers intelligent insights and key performance metrics to help manage and monitor your machines and make informed decisions to drive your cleaning operations forward.
SERVICE
Keeping You Up & Running
Keep your Tennant equipment running at peak performance, limit downtime and reduce your overall cost to clean with a TennantTrue® Service and Maintenance Plan.
For more information about this product, please complete the form below and a Tennant representative will be in touch.