Site
Machines
Parts & Consumables
Documents
More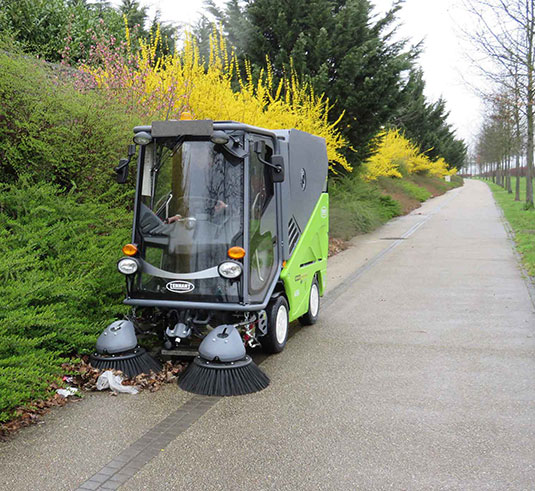 636 3-Stage Cyclonic Dust Control Animation
636 Large Debris Suction Nozzle
636 Winter Equipment - Gritter
636 Feature Vari-track™ System
View All
View Photos
View Videos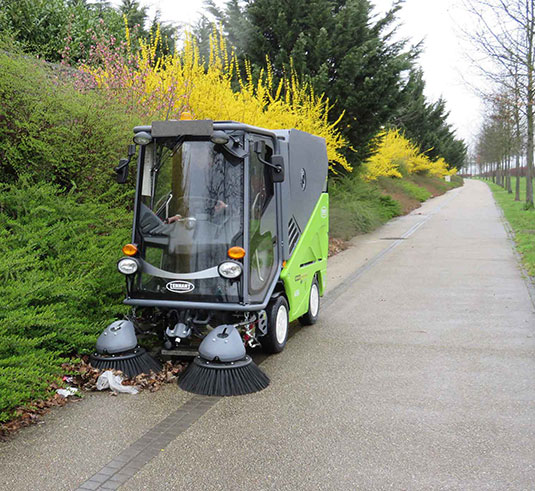 636
Green Machines Air Sweeper
Clean where other large-city cleaning machines can't with this easy-to-maneuver, quiet-operating sweeper that can also function as a high-pressure washer, street cleaner, snow plow and sand/salt spreader. The Green Machines 636 is easy to use, even in congested public spaces, and it protects people from potentially harmful dust with a three-stage filtration system.
Cleaning Path
51 in / 1300 mm, 81 in / 2050 mm
Hopper Capacity
1.3 cubic yd / 1 cubic m
Estimated Coverage/Productivity
Up to 205920 sq ft / 19140 sq m
Product M636 has been replaced by GT112. Product GT112 will be added to your cart.
There was an error adding item(s) to the cart. Please try again.
636 FEATURES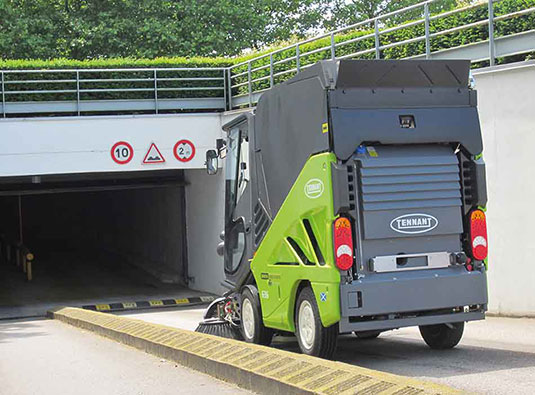 HIGHLIGHTS
Arrive at job sites quickly and safely with the Green Machines 636's rapid 25 mph / 40 km/h transport speed and stabilizing Vari-track™ extendable front track.
Use 70 percent less water than traditional street sweepers while effectively controlling dust with CloudMaker® technology and the three-stage dust filtration system.
Experience a quality ride with four-wheel drive and a fully independent suspension.
636 SPECIFICATIONS
Air Technology / Broom Technology: Air Technology

Application: Outdoor

Dump Type: High Dump

Estimated Run Time: Continuous

Main Brush Dimensions: 29.5 in / 750 mm

Sound Level: As low as 78 dBA

Propelling Speed: Up to 20 mph / 32 km/h

Sweep Technology: Air Sweeper
Cleaning Path: 51 in / 1300 mm, 81 in / 2050 mm

Hopper Capacity: 1.3 cubic yd / 1 cubic m

Dust Control Systems: Dry, Wet

Estimated Coverage/Productivity: Up to 205920 sq ft / 19140 sq m

Machine Type: Ride-On

Power Source: Diesel

Side Brush Dimensions: 29.5 in / 750 mm

Service Plans: Gold, Silver, Pay as You Go, Block of Time
Show more
Show more
636 KEY BENEFITS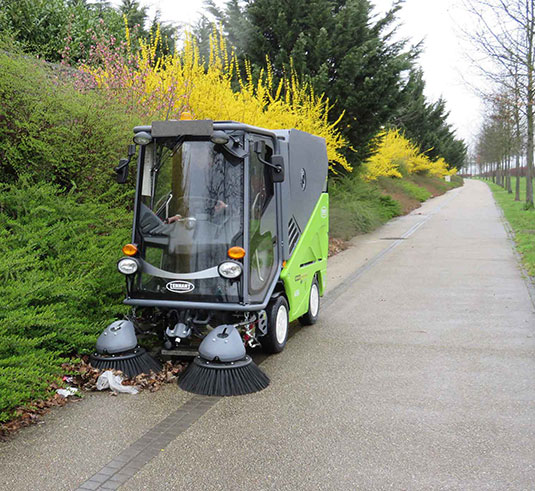 Reduce Cost to Clean
Reduce the frequency of dump cycles with the large 35.1 ft3 / 1 m3 stainless steel hopper that holds up to 1,323 lb / 600 kg of debris.
Save on maintenance by adjusting the brush pressure and speed from the cab to reduce brush wear.
Maximize your return on investment by using the Green Machines 636 Air Sweeper across multiple applications. In addition to cleaning narrow and congested areas, you can add options to plow snow, spread salt/sand and power wash surfaces.
Sweep continually without interruption for increased productivity in wet conditions by using the water ejection port.
Clean large areas quickly to save on labor costs with a maximum 81 in / 2,050 mm sweeping path.
Enhance Facility Image
Keep outdoor spaces beautiful with this air sweeper's powerful suction system that effectively picks up nearly all types of litter and debris, including fine-dust particles.
Knock down fine dust particles to keep your space looking its best with the exceptional CloudMaker wet dust control technology.
Sweep open areas or congested spaces with the thoughtfully engineered Green Machines 636 air sweeper.
Achieve consistent sweeping performance using the parallel brush arm system that automatically provides correct brush position.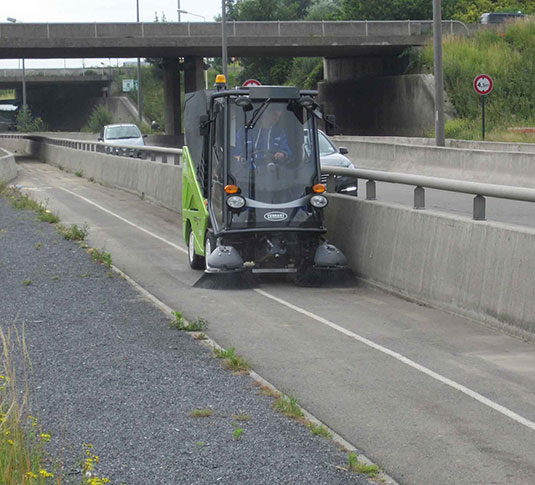 Maintain Health & Safety
Protect people from potentially harmful fine dust particles with CloudMaker wet dust control technology and three-stage cyclonic dust filtration system.
Increase stability of the Green Machines 636 air sweeper when traveling at faster speeds by using the Vari-track extendable front track.
Increase safety and maneuverability with front-wheel steering.
Protect pedestrians and keep the work area safe with the air sweeper's voice warning system.
Enhance visibility during day and night with standard LED rear lights, side indicators and working lights.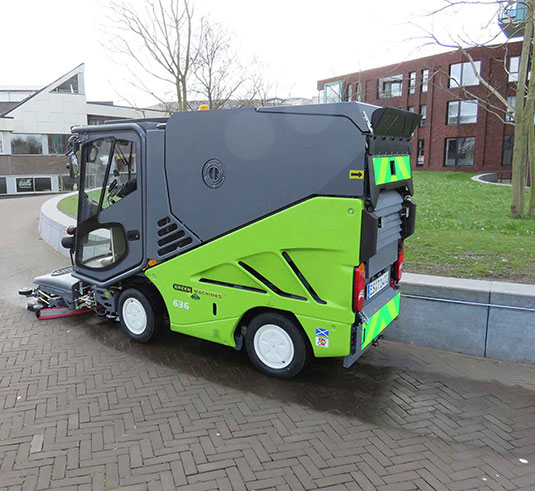 Easy Operation & Maintenance
Deliver consistent sweeping results with this easy-to-operate and maintain sweeper that features adjustable brush pressure and simple one-button operation.
Perform routine maintenance and service quickly and easily with the tilting cab and hopper that provide complete access to all major systems.
Reduce brush wear and change brushes less often by controlling brush speed from the cab.
Sweep around obstacles and perform more detailed cleaning using independently operated dual brooms.
Activate all sweeping functions with the 1-Step™ start button.
636 SERVICE
Keeping You Up & Running
Keep your Tennant equipment running at peak performance, limit downtime and reduce your overall cost to clean with a TennantTrue® Service and Maintenance Plan.
For more information about this product, please complete the form below and a Tennant representative will be in touch.