October 15, 2018 8:22 AM by Tennant Company
Maintain Consistent Cleaning Inside and Out
Tennant's new guide, The Dirt on Floor Care for Large Facilities, offers information on efficient, cost-effective maintenance.
The following text is Chapter 4 of the guide, "Indoor and Outdoor Cleaning Solutions: How to Maintain Consistent Cleanliness Inside and Out"
A first impression means everything. When it's time to clean your facility both indoors and out, you can't afford to rely on labor-intensive processes, outdated machinery, or an unreliable service provider.
You need equipment that's designed to deliver the results you expect for your unique environment.
Floor Type: Understanding how cleaning equipment responds to different flooring types inside and outside your facility is an important first step. Dust and grit can act as an abrasive on both hard and soft surfaces. Regular cleaning and maintenance can extend the life and look of your floors, so you can avoid spending your repair budget on unnecessary flooring replacement costs.
Square Footage: Productivity levels can help you identify whether you're using the right size equipment for your facility. Open, expansive spaces typically need larger machines, while aisles and small spaces require a different set of tools, like compact cleaning machines with a tight turning radius.
Soil Type: The soil present in your facility will determine what type of equipment you should consider. For smooth surfaces that have minimal dust or debris, scrubbing applications will be appropriate. For harsher environments or outdoor facilities where the level of clean is less crucial, dry sweeping with a multi-stage filtration process is ideal. If you need to sweep before scrubbing, consider an integrated machine that does both. If dust is an issue, a dust filtration system can eliminate additional passes.
Sweeping
Advantages: Walk behind or riding sweepers are highly versatile and can clean small or large spaces quickly. You can find a sweeper for extremely fine dust, or for larger debris found in outdoor applications.
Disadvantages: Sweeping is typically a dry-only application. Without the use of a cleaning solution, the floor will not reach a very high level of clean.
Scrubbing
Advantages: Scrubbers are able to effectively pick up spilled or standing liquids and generate a high level of clean. Scrubbers range from small handheld models that can fit in tight spaces, to large ride-on scrubbers that maximize productivity.
Disadvantages: Scrubbers have a difficult time picking up large debris. Failure to remove larger debris before scrubbing, or scrubbing at a very fast pace can result in streaks left from the squeegee.
Sweeper-scrubbers
Advantages: Incorporate both the advantages of scrubbers and of sweepers – the Swiss army knife of the floor cleaning world.
Disadvantages: Often will not fit in tight or small spaces due to the larger size needed to house both scrubbing and sweeping technologies.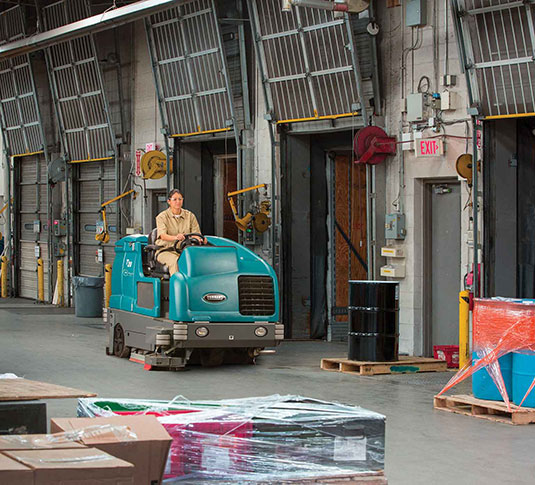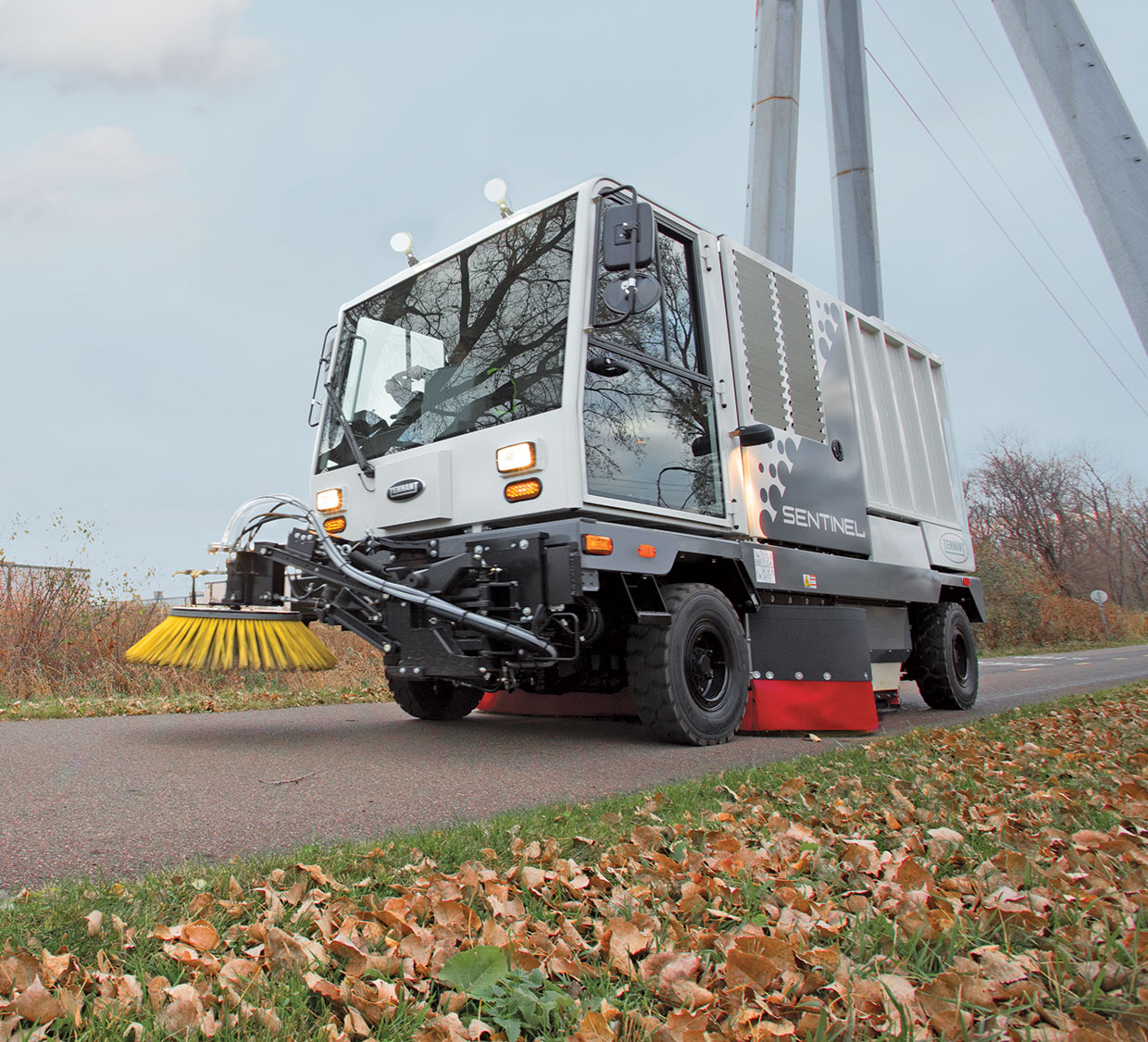 Internal Combustion Engine vs. Electric Powered Sweepers and Scrubbers
Electric-Powered
Advantages: These environmentally friendly machines have a quiet motor, which makes them ideal for high-traffic areas. Recharging costs less than fuel.
Disadvantages: They require a recharging and charging station and are vulnerable to power outages, which means they're not ideal for extreme temperature changes and are more difficult to maintain without a service contract.
Engine-Powered
Advantages: These easy-to-maintain machines are ideal for outdoor use where exhaust fumes are less of a health risk.
Disadvantages: Engine-powered sweepers and scrubbers emit fumes that can be a hazard in spaces that are smaller or that do not have enough ventilation.
Chemicals vs. Environmentally Friendly Products
Chemicals
Advantages: Heavy soils or stains might require chemicals and detergents. In some industries, like food processing, sanitation processes are required.
Disadvantages: Chemicals and detergents can add to the ongoing cost of your floor care program. Additionally, there are known health and safety hazards associated with handling these solutions. The industry is mostly trending toward sustainability and conservation with water-conserving equipment.
Environmentally Friendly Products
Advantages: Saves costs by reducing or eliminating the need to purchase detergents and other consumable items.
Disadvantages: New eco-friendly technologies are not available on aging equipment or on certain models.
To read more, download the complete guide The Dirt on Floor Care for Large Facilities.