Site
Machines
Parts & Consumables
Documents
More
Service Plan Inquiry
Please fill out the form below and a Tennant representative will contact you.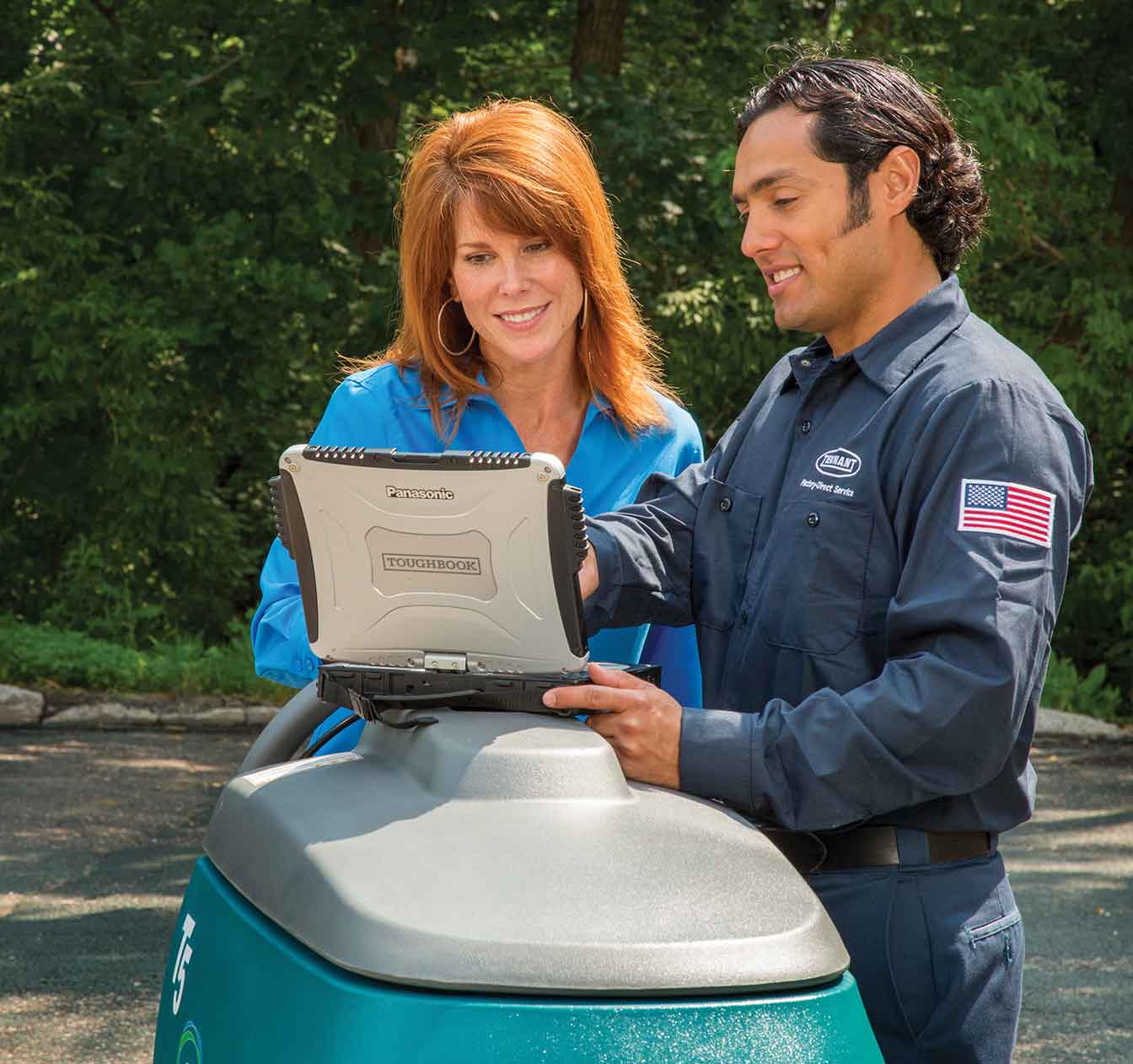 Our service plans are backed by an unparalleled network of factory-trained technicians and includes genuine original equipment manufacturer parts designed for peak performance in Tennant equipment. The benefits of TennantTrue® Service begin on day one and last for the life of your machine.
Compare Service Plans
Use the chart below to compare TennantTrue® service plans and see which one is right for you.
| Plan Inclusions | No Agreement | Pay as You Go | Block of Time | Silver   | Gold | AMR Core |
| --- | --- | --- | --- | --- | --- | --- |
|   Planned Visits |   | ● | ● | ● | ● | ● |
|   Planned Visit Labor and Travel |   |   | ● | ● | ● | ● |
|   Wear Parts and Consumables |   |   |   |   ●* | ● |   |
|   Repaire Labor and Travel |   |   |   |   | ● |   |
|   Repair Parts |   |   |   |   | ● |   |
|   Next Day Onsite Response |   | ○ | ○ | ○ | ○ | ● |
|   Technical Support |   |   |   |   |   | ● |
|   Fixed Pricing |   |   | ○ | ○ | ○ | ○ |
|   Pre-Pay Billing |   |   | ○ | ○ | ○ | ○ |
|   Monthly Billing |   |   |   | ○ | ○ |   |
|   FlexClean® |   |   |   | ○ | ○ |   |
|   Discounted Labor |   | ● | ● | ● | ● | ● |

● - included
○ - optional
* Select wearable parts only