For the best site experience, please use Chrome, Safari, Edge, Firefox or another modern web browser. Internet Explorer is no longer supported.
TennantTrue® Squeegee Selection Guide
Rely on TennantTrue Squeegees, specifically designed to work with Tennant equipment in your demanding environment. Tennant engineers continually improve squeegee designs using customer feedback. They consider the distinct cleaning applications to complement the exact specifications of Tennant machines. As a result, you get a more effective clean in a single pass that can potentially reduce the risk of slip, trip and fall accidents caused by oily or slippery floors.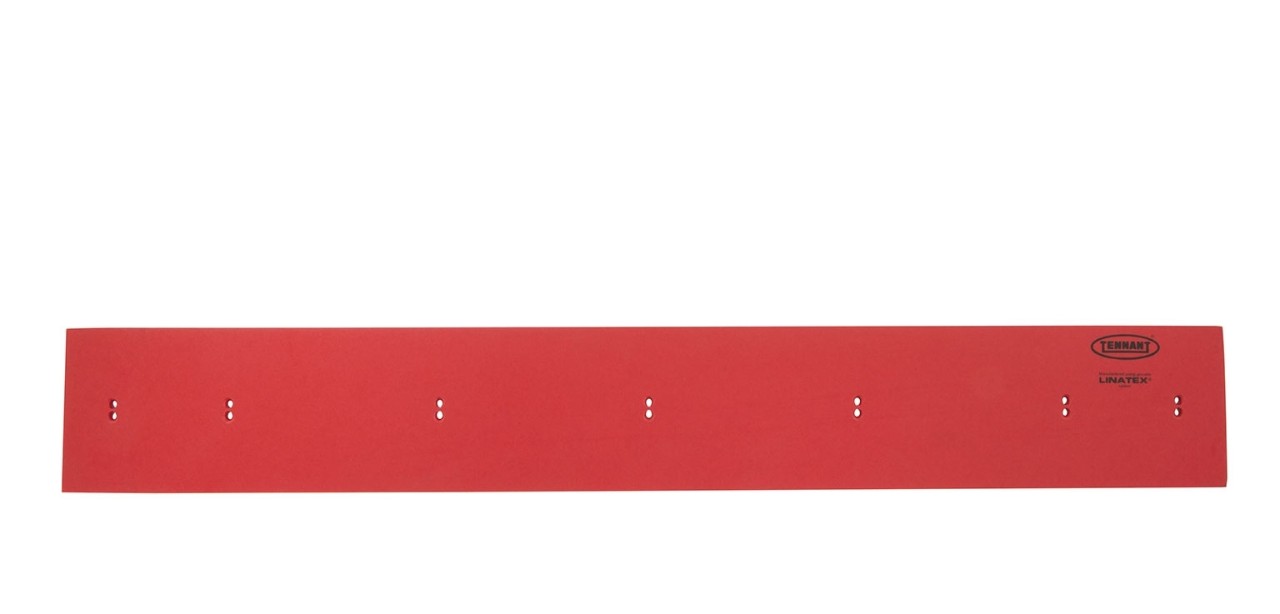 Premium — Squeegees are so critical to the effectiveness of your scrubber that Tennant makes its premium LINATEX® rubber line of squeegees standard on most equipment. This proprietary material exhibits outstanding strength, resilience and resistance to cutting and tearing, resulting in long-lasting performance. Use LINATEX® for wet applications, and pair it with harder LINARD® material on the front squeegee blade.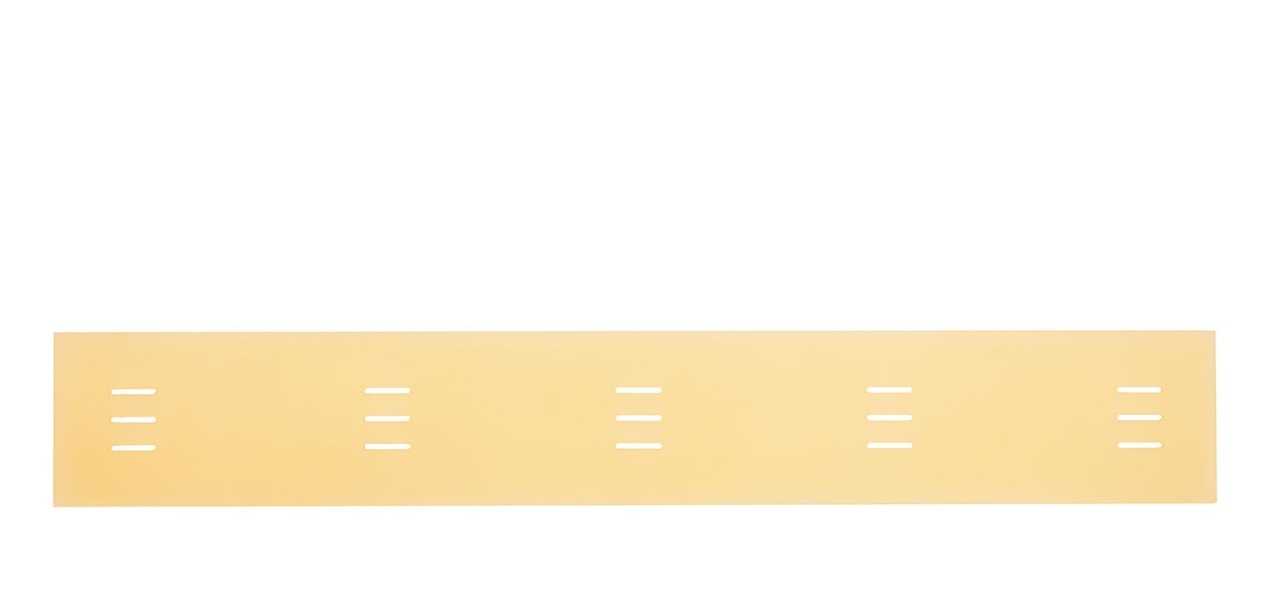 Chemical Resistant — Use chemical-resistant urethane rubber when cleaning organic and petroleum-based oils to get a longer service life from your squeegee.
Economy — Spend less on replacement squeegees when you're cleaning smooth, even, indoor floors. Tennant makes these tan-colored squeegees from inexpensive gum rubber.
Frequently Asked Questions

Q. How does better water pick-up reduce my overall cost?
A. Better cleaning performance requires less rework, resulting in lower labor costs, reduced risk of safety claims, and lower costs for maintenance and parts.
Q. How do I ensure the superior cleaning performanceof my Tennant cleaning machines?
A. Use only genuine TennantTrue parts, follow the planned maintenance schedule for your Tennant machine, and call on our factory-direct sales and service organization if you need help.
Q. What is the difference between a "TennantTrue OEM" part and a look-alike "Tennant Aftermarket" part?
A. TennantTrue OEM parts are designed and tested by Tennant engineers to optimize the cleaning performance of Tennant equipment. "Tennant Aftermarket" parts not designed by Tennant may not have equal form, fit, or function, which can result in less effective cleaning performance and higher costs.
Q. Are all red squeegees the same?
A. No. Gum rubber offered by other companies is often dyed red to look like LINATEX® rubber – but the resemblance ends there. To be sure you get premium TennantTrue squeegees, order directly from Tennant or request a genuine TennantTrue part from an authorized Tennant or Nobles machine and parts distributor.
Q. How do I ensure that I received a premium TennantTrue squeegee?
A. All premium LINATEX® and LINARD® squeegee blades contain the Tennant logo, which can help differentiate between TennantTrue squeegees and look-alike squeegees.