Site
Machines
Parts & Consumables
Documents
More
Minimize Environmental Impact
Create a Cleaner, Safer, Healthier World

Minimize the environmental footprint of your cleaning operations with Tennant technologies and innovations. Whether you are an environment services professional or VP of Operations, we can help reduce your cleaning program's water use, greenhouse gas (GHG) emissions, waste and packaging. As a Tennant customer, you will become positively associated with a cleaning industry leader who is committed to creating a cleaner, safer, healthier world through our own actions as well as those of our suppliers and customers.
OVERVIEW
Innovations for a Sustainable Future
Realize tangible benefits from green cleaning. With sustainable cleaning solutions, technologies and equipment from Tennant, you can maintain a healthy workplace, enable more productive cleaning crews and give your organization a competitive advantage — ultimately helping you realize a better bottom line.
Reduce water usage and use fewer chemicals and detergents with Tennant innovations. For example, ES® Extended Scrubbing technology recycles cleaning solution up to three times.
Avoid chelating agents that can contaminate waste water with Orbio® electrically activated water technology.
Perform sustainable cleaning with environmentally preferred Orbio® MultiSurface Cleaner which meets Green Seal™ Standard GS-37 based on effective performance, concentrated volume, minimized packaging and protective limits on VOCs and human & environmental toxicity.
Complete floor stripping without harsh chemicals and use less water with an (optional) Orbital scrub head for the T300/T300e Walk-behind Scrubber.
Use less water and eliminate waste from packaged chemicals with ec-H20™ and ec-H2O NanoClean® technologies, which electrically convert water into an innovative cleaning solution with microscopic nanobubbles.
Minimize waste water impact with the FaST® Foam-activated Scrubbing Technology family of cleaners, which are GreenSeal certified. FaST takes a fraction of the cleaning solution and water used in traditional methods to provide clean floors that dry in minutes.
Choose battery-powered cleaning machines to reduce air emissions and minimize environmental noise. Tennant-engineered, battery-operated cleaning machines run as quiet as 60 dBA while delivering optimal power and performance.
Use TennantTrue® replacement filters and Tennant machines with dust-control systems to minimize dust emissions.
Setting a Standard of Stewardship
At Tennant, we apply our heritage of sustainability and continuous improvement to all we do — from conscientious product manufacturing to community health and welfare. Our goal is to leave an enduring legacy of stewardship over everything provided to us: by customers, suppliers and the earth.
For example, in addition to the Tennant innovations that help with sustainable cleaning in all types of facilities, Tennant is investing in its reconditioned equipment business and facilitating pre-owned equipment sales to promote reuse.
INNOVATIONS
FaST Technology
With Tennant FaST® Foam-activated Scrubbing Technology, you use a fraction of the cleaning solution and less water than traditional floor-scrubbing methods while still providing clean, dry floors in minutes. Less room or hallway closure time means a greater return on clean.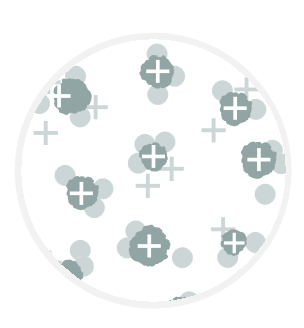 ec-H2O Technology
Clean safely and effectively using electrically converted water instead of conventional cleaning chemicals.
ec-H2O NanoClean
When electricity turns water into nano-scale bubbles that effectively clean floors, you save money on chemical solutions and reduce the environmental impact of cleaning.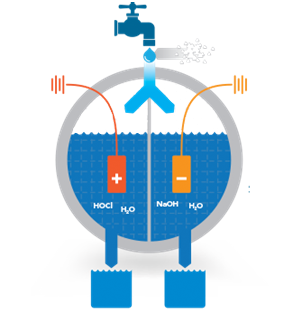 On-Site Generation
Transform your cleaning operations by using an On-site Generation system by Orbio® Technologies to turn ordinary tap water into a safe, effective cleaning solution.
CASE STUDIES
A Green Clean That Sparkles
Sparkle Services needed a highly efficient, easy-to-maintain rider-scrubber to dry sweep and clean the floors in a 100,000 square foot FedEx distribution center. The scrubber also had to be environmentally friendly as FedEx had recently started a "Going Green" ad campaign. The solution: a Tennant T16 with the dry pre-sweep option was selected because it works great, is easy to maintain, and is equipped with Tennant's exclusive ec-H2O technology. 
Aetna Utilizes ec-H2O & Orbio 5000-Sc to Clean Effectively & Improve Safety
Aetna Building Maintenance offers a full range of janitorial, facilities management and industrial support service options for customers throughout the Midwest. For more than 75 years, Aetna has been committed to providing the highest levels of service, safety and sustainability.
SOLUTIONS
Sustainable Options for Every Business
Get a greener clean with Tennant floor machines and Orbio technologies.
EXPLORE
Explore other business issues.
EASY
OPERATION &
MAINTENANCE
CONTACT US
If you have any questions about our products or services, or would like to speak to a Tennant expert, please send us a message.
You can also call 1-800-964-9644. We are more than happy to help.