For the best site experience, please use Chrome, Safari, Edge, Firefox or another modern web browser. Internet Explorer is no longer supported.
Sustainability & ESG
We are working to reinvent the way the world cleans by embedding sustainability across our business while we continue to focus on developing innovative solutions that solve our customers' biggest challenges.  
Our legacy provides a unique opportunity
Our commitment to stewardship is more than a responsibility, it's an opportunity. As an industry leader, we're uniquely positioned to improve our business and increase our commitment to sustainable practices in ways that advance our own business and help our customers achieve their sustainability goals. By doing that, we can have a much broader impact and affect change on a global scale.
We're proud that Tennant Company was one of the first 100 global companies to have our science-based targets for greenhouse gas emissions reduction approved by the Science-Based Targets initiative (SBTi). We have set and achieved sustainability targets throughout the business, and we know we can do more.
Now is the time for ambitious climate action to help prevent the worst impacts of climate change and to invest in the future of our business in our ever-changing world. Working together with our customers, employees, and partners, we know we can create new innovations that improve our shared spaces, leaving them cleaner, safer, and healthier.
And we have great plans for the future
To achieve this, our sustainability framework, Thriving People, Healthy Planet, starts with the foundational interconnection between people and planet – because we know our business cannot be successful without a healthy planet and thriving people.
We will set goals, build roadmaps, and measure our impact across six impact areas: Employee Success, Social Impact, Shared Spaces, Climate & Energy, Water & Chemical Use, and Circular Products & Waste.
We believe that by working towards ambitious commitments together with our stakeholders, we can achieve our business goals while we help people thrive and contribute to a healthier planet. We invite you to join us.
As a market leader with a reputation for innovation, I'm confident that we can work toward ambitious commitments to effect change on a global scale. By embedding sustainable thinking into how we work, we'll continue to deliver solutions that help our customers solve their biggest challenges and meet their sustainability targets. Working within our own business and with our stakeholders, we will help people thrive and contribute to a healthier planet. 

David W. Huml
Tennant Company President & CEO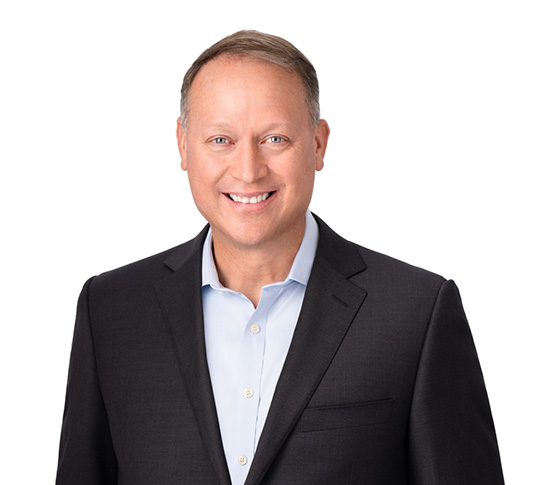 View our latest sustainabilty report.
Thriving People
Our success as a business relies on people – our employees, our customers, our partners, and our communities. Our Thriving People pillar addresses impact areas where we can positively impact people and communities through our products and ways of working.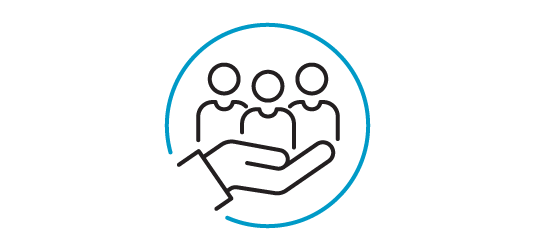 Employee success
We will ensure the health, safety, well-being, and development of all our employees and continually support diversity, equity, and inclusion in our company.
We know our employees are the heart of our business, and without them we would not be who we are today.  We are committed to employee success, creating a safe, inclusive workplace where our people can find meaningful work.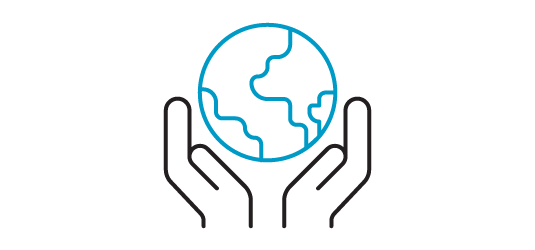 Social impact
We will work to improve the lives of people we engage with outside of our company, including the workers in our supply chain, the operators who use our products, and the local communities where we operate.
We believe in the important role Tennant Company plays across the communities our business touches and believe in the positive social impact we can have. We are proud of how we foster employee volunteerism, the investments made by our Tennant Foundation, how we engage with the partners across our supply chain and the expectations we set for those seeking to do business with us, and how we set expectations with employees and with our partners for maintaining a high ethical standard for how we conduct business.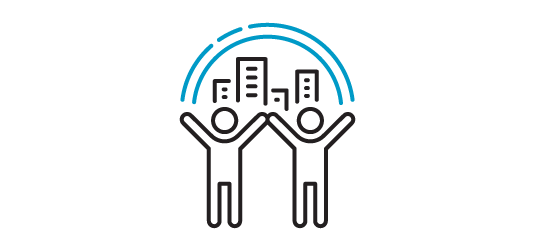 Shared spaces
We will partner with our customers and other stakeholders as we reinvent how the world cleans to enhance the health, safety, and well-being for all who use and rely on our collective and shared spaces.
We see an opportunity to partner with our customers and other stakeholders in new ways to enhance the health, safety, and well-being for all who use or rely on our collective and shared spaces. We see this impact area as an excitingly new yet familiar area of exploration.
Healthy Planet
At Tennant, we are proud of our legacy of stewardship. We have built a culture that strives to leave things better than they were. The Healthy Planet pillar within our strategic framework builds on our culture of stewardship as we expand our impact and consider the ways in which we can improve our natural environment and address global challenges.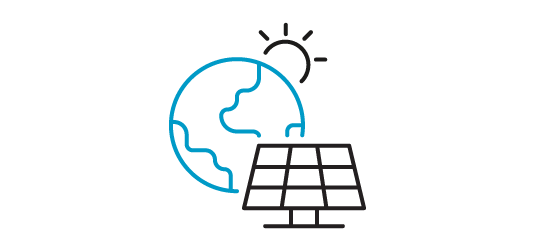 Climate & energy
We will contribute to global decarbonization, by achieving net-zero GHG emissions in our operations and reducing emissions in our supply chain, and increasing our product energy efficiency, offering our customers solutions that will eliminate GHG emissions from the use of our products.
Climate change is the most pressing challenge facing the global community, and we know we have the responsibility and opportunity to embark on a net-zero journey to eliminate greenhouse gas emissions across our business operations and products. Tennant is leading the way in the mechanized floor cleaning equipment industry by committing to become net-zero by 2040. Achieving net-zero means significantly reducing greenhouse gas emissions across our operations. We will partner with our customers as we drive innovation across our business and through our products, helping them reach their sustainability goals.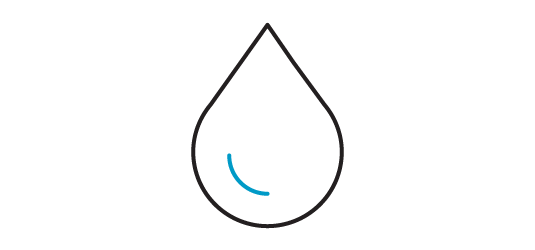 Water & chemical use
We will improve water stewardship in our operations and continue to design products that require fewer cleaning chemicals and less water to clean.
We have a legacy of leadership in developing innovations that require fewer chemicals and less water; we know that by continuing to drive innovations into our operations and products, we can not only reduce our water footprint but help our customers reduce their water impacts as well.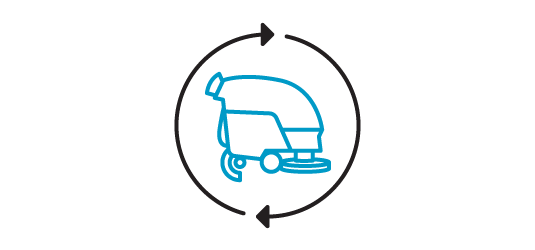 Circular products & waste
We will design our products with an enhanced focus on repair, serviceability, replacement of parts, recycling, and recovery of materials, and we will adapt our manufacturing processes to reduce waste, helping to close the loop on the lifecycle of our products.
Our products are what make us stand out. As the world moves from a linear, "take, make, waste" economy to building more circular and regenerative systems, building design considerations around circularity and waste into our products and operations will be critical to our success. We have exciting opportunities to consider resource recovery, explore new materials and processes, and work to help close the loop on the lifecycle of our products.