For the best site experience, please use Chrome, Safari, Edge, Firefox or another modern web browser. Internet Explorer is no longer supported.
Site
Machines
Parts & Consumables
Documents
More
Take a video tour of the new TENNANTCO.COM
Using Search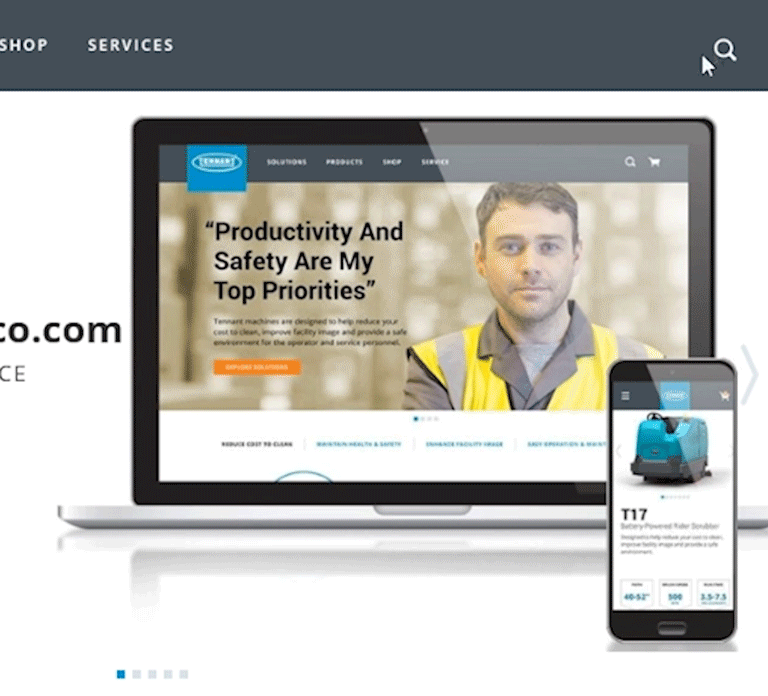 Search any way you want.
We've modified our search to simplify how you access important information, products and documents.
Click on the magnifying glass at the top right of the screen (or the hamburger icon on your mobile device) to open the search bar. 
Simply type in your machine model, a part number or a document name. To search more quickly, preset your search category by expanding "All Products" and choose from "Machines," "Parts & Consumables" or "Documents."
Hit enter on your keyboard or click the magnifying glass to go to the search results page, where you can further filter down your selection using the facets provided.
Selecting one of the top five results that appear beneath the search bar will bypass search altogether and take you directly to that machine, part or document. 
My Account
Create an Account.
Log in with each visit.
Create an Account using your customer number found on your invoice and gain access to additional content and documentation. You will be able to manage your orders, track shipments, submit service requests, perform billing tasks, and more. 
Log in to My Account with every visit and get access to additional documentation across the site, as well as customer-specific pricing. 
Expedite the ordering process and get what you need to move on with your day. Price and product information is prominently displayed and available to order with a single click. 
Existing Customer? Sign in and Take a Tour of My Account
The Cart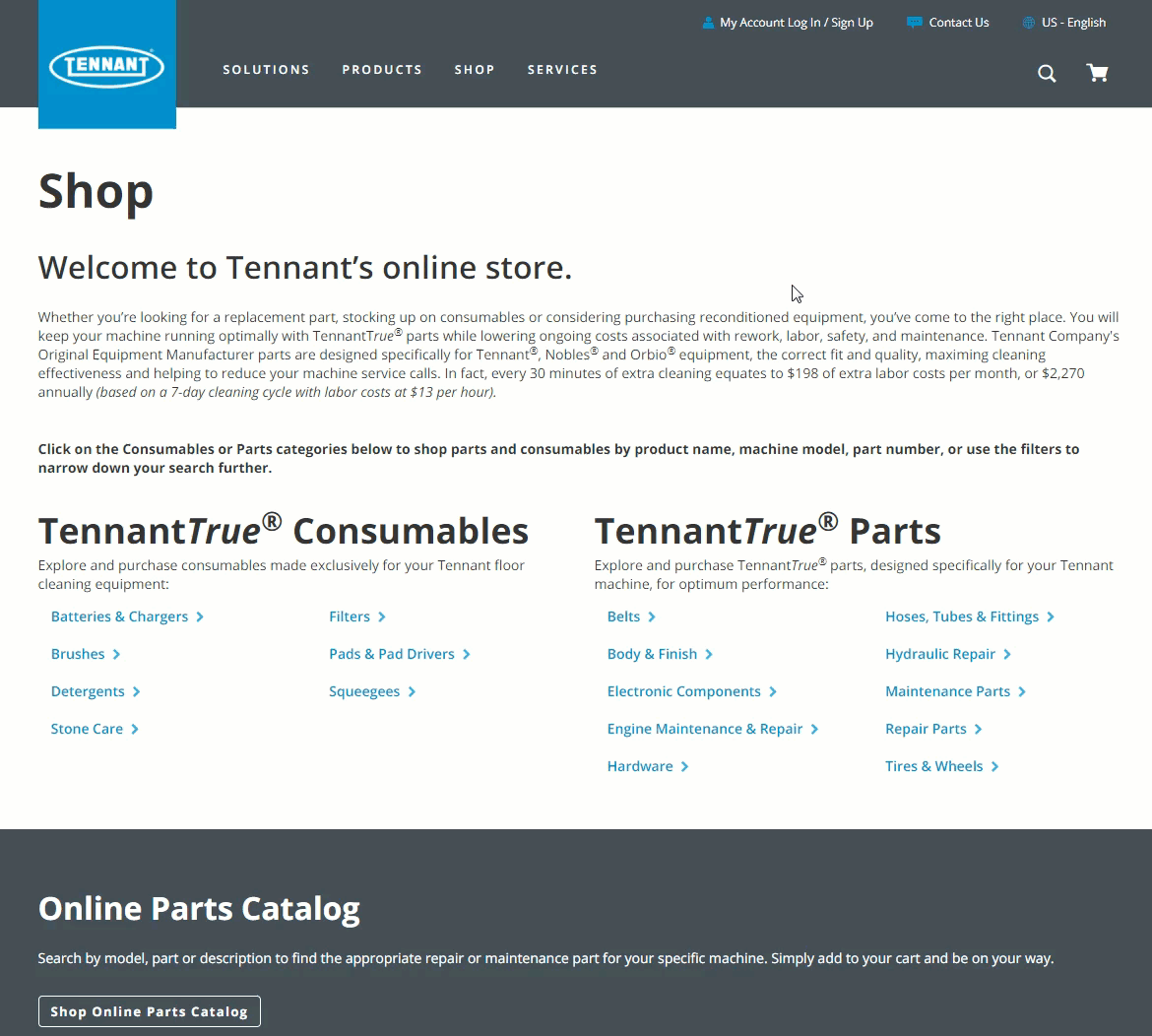 Have your part number?
Simply drop it in the cart!
Visit the cart page directly to add part numbers thru the bulk order pad, or add multiple parts to your cart from search or our parts and consumables pages to estimate your order cost. Be sure to sign in to your Account before checkout if you are an existing customer for quicker checkout and to maintain order and invoice history for your business.
Enhancements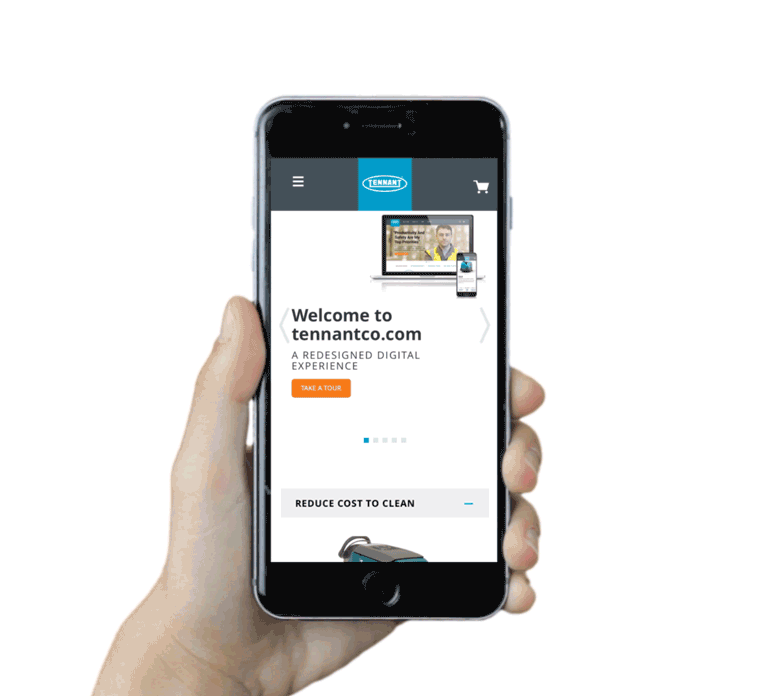 Redesigned just for you.
Welcome to the new tennantco.com redesigned from the ground up to better fit your needs. Whether you're at your desk or on the run, you'll have faster access to the products and services you want most.
The revamped site is more visual and intuitive. We've added more tools and resources to simplify the way you search and the way you work. Find and compare products. Purchase parts easily. Track orders.
Responsiveness
The perfect fit.
Every screen. Every day.
Enjoy a consistent experience on every visit and across every device. From your phone to your tablet to your laptop, our new design adjusts automatically to fit perfectly on any size screen.
Get the same fast, easy access to valuable information. Order products over lunch. Track orders on your commute. Everything you need is readily available in the palm of your hand.