All Products
Machines
Parts & Consumables
Documents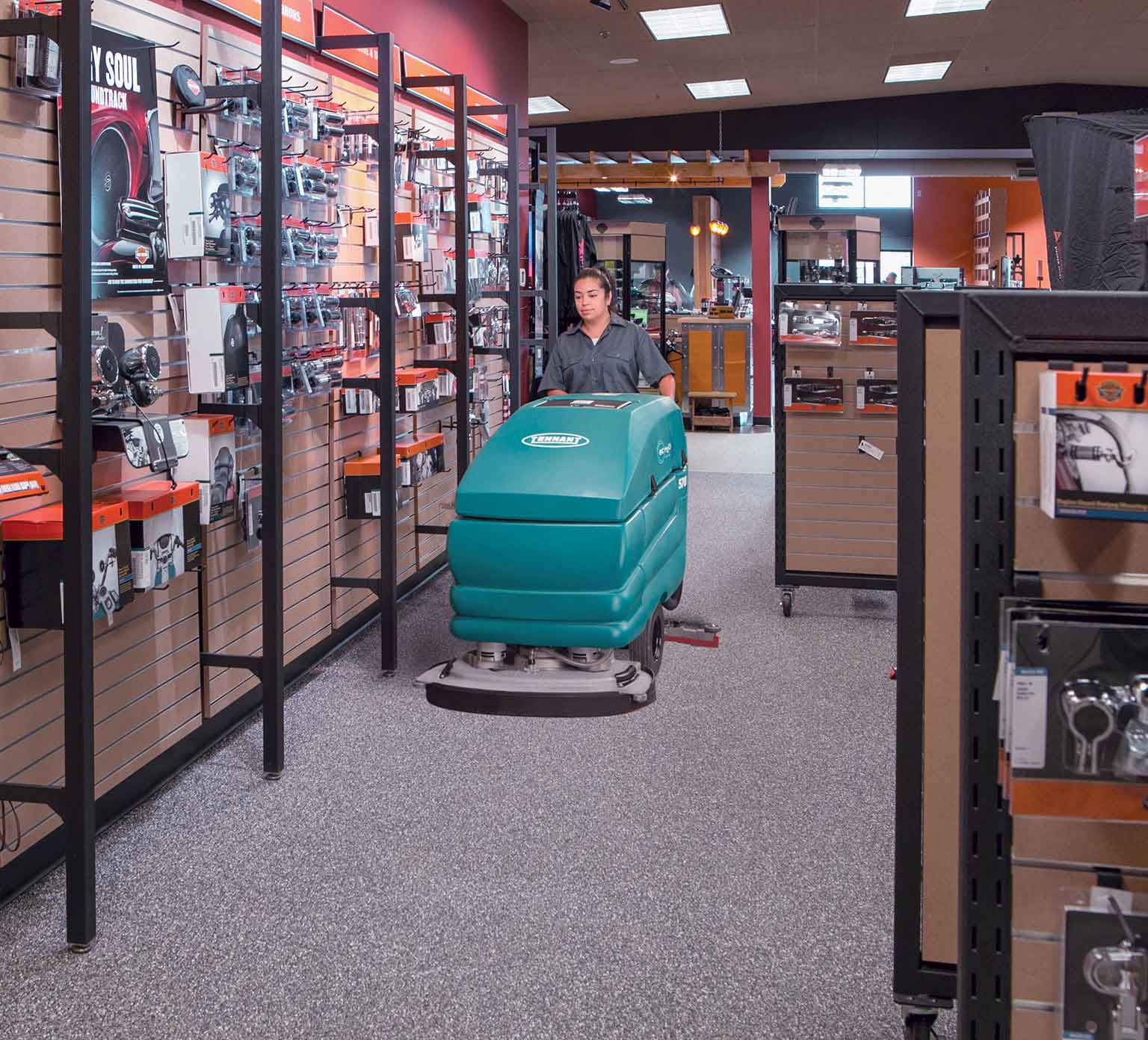 5700 English Operator Training Video
5700 English Overview Video
View All
View Photos
View Videos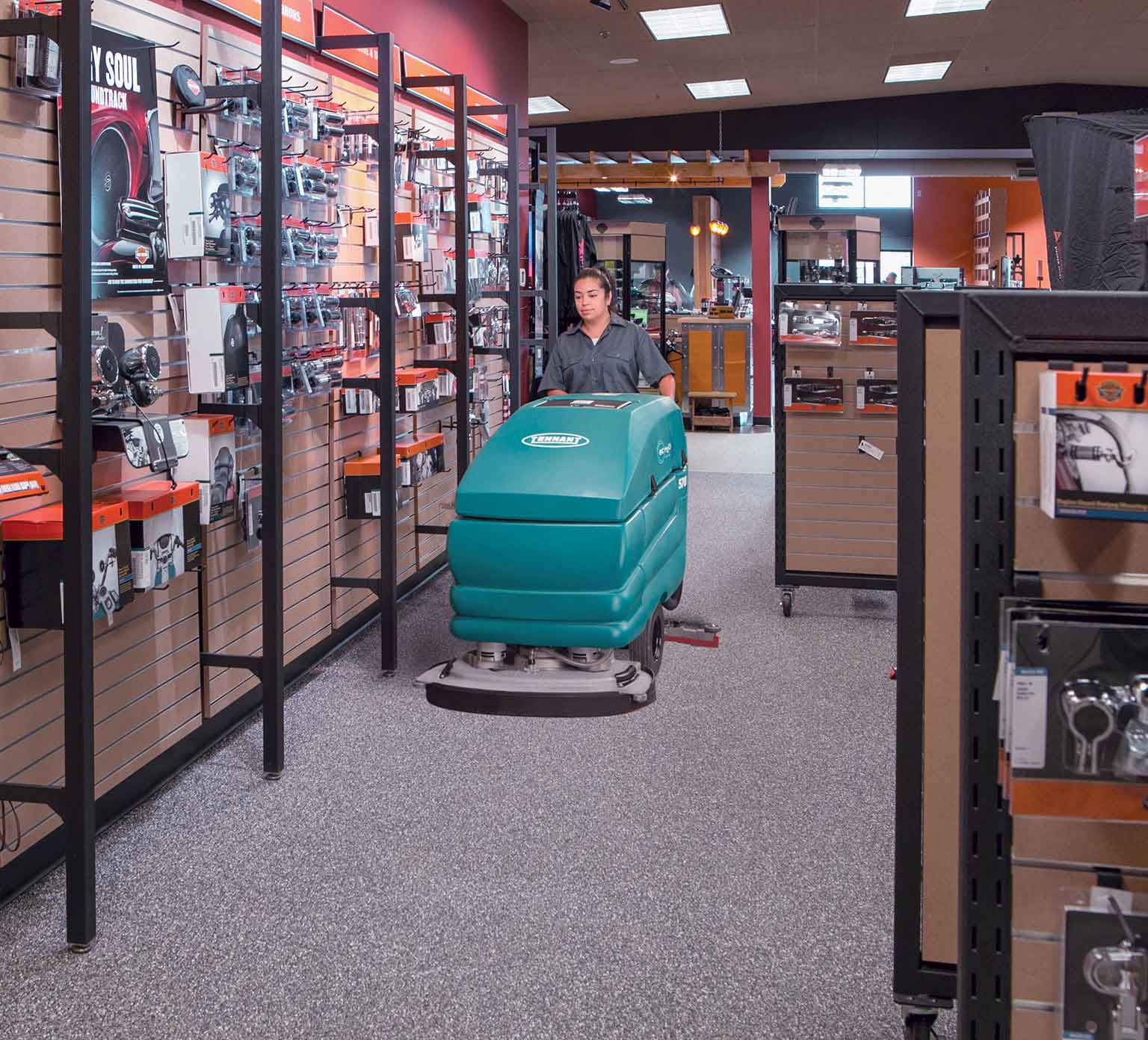 5700
Industrial Strength Floor Scrubber
Get outstanding cleaning performance in even the toughest environments with the 5700 Industrial Strength Floor Scrubber. This heavy-duty scrubber features rugged construction and maintenance-saving features including a breakaway squeegee, large demisting chamber and scrub heads with long-life corrosion resistance. With up to 300 pounds of down pressure, the scrubbing strength of this heavy-duty walk-behind scrubber is made for industrial, manufacturing and large commercial/retail cleaning.
Cleaning Path
28 in / 700 mm, 32 in / 800 mm, 36 in / 900 mm
Solution Tank Capacity
30 gal / 114 L
Main Down Pressure
Up to 300 lb / 136 kg
There was an error adding item(s) to the cart. Please try again.
FEATURES
CLEANING TECHNOLOGY
HIGHLIGHTS
Clean stubborn dirt, grime, greases, and oils with powerful scrubbing.
Get longer machine life with aluminum squeegee assembly and scrub heads, shock-absorbing frame, and durable polyethylene construction.
Use up to 70 percent less water with Tennant's innovative ec-H2O NanoClean®, which uses electrically converted water, and FaST® technology that employs a foam scrubbing process.
Clean up to three times longer with a single tank of water with optional ec-H2O NanoClean® technology.
Get up to 300 lb / 136 kg of down pressure with heavy-duty motor options.
Increase productivity with ES® Extended Scrubbing technology and an extra large tank that allows for fewer water changes.
SPECIFICATIONS
Estimated Coverage/Productivity: Up to 30600 sq ft / 2843 sq m

Application: Indoor

Cleaning Path: 28 in / 700 mm, 32 in / 800 mm, 36 in / 900 mm

Machine Type: Walk-Behind

Pad RPMs: Up to 750 rpm

Power Source: Battery

Solution Tank Capacity: 30 gal / 114 L

Service Plans: Gold, Silver, Pay as You Go, Safety Inspection, Road Runner, Block of Time, Hassle Free
Estimated Run Time: Up to 4.5 hours

Charger type: Off-board

Head Types: Disk, Cylindrical

Main Down Pressure: Up to 300 lb / 136 kg

Recovery Tank Capacity: 40 gal / 151 L

Sound Level: As low as 75 dBA

Squeegee Width: 37.5 in / 950 mm, 42 in / 1065 mm, 45.5 in / 1155 mm
Show more
Show more
DOCUMENTATION
Intelligent Insights
IRIS® Asset Manager offers intelligent insights and key performance metrics to help manage and monitor your machines and make informed decisions to drive your cleaning operations forward.
SERVICE
Keeping You Up & Running
Keep your Tennant equipment running at peak performance, limit downtime and reduce your overall cost to clean with a TennantTrue® Service and Maintenance Plan.
For more information about this product, please complete the form below and a Tennant representative will be in touch.