For the best site experience, please use Chrome, Safari, Edge, Firefox or another modern web browser. Internet Explorer is no longer supported.
Case Studies for Cleaning Professionals
See how Tennant Company has helped cleaning professionals and building service contractors (BSC) achieve their cleaning goals.
Aetna Building Maintenance
Aetna Building Maintenance wanted to reduce service calls and increase the planned maintenance performed on their Tennant equipment. By using TennantTrue® Service, they saved about $3,500 over two years.
ARAMARK


Looking for more efficient tools to help reduce the strain of housekeeping work, ARAMARK choose Tennant equipment and innovations to help improve the health and safety of their employees.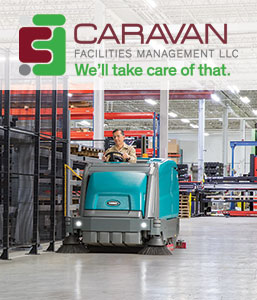 Caravan Facilities Management LLC
Caravan Facilities Management looked to Tennant as a partner to provide reliable, versatile equipment and service to meet their customers needs with a high level of excellence and minimal downtime.
FlagShip Facility Services
To enhance cleaning procedures and help clients regain travelers' trust, FlagShip Facility Services, which cleans over 19 million sq. ft. of airports, chose to implement the T7AMR Robotic Cleaning Machine.
GDI Integrated Facility Services
GDI needed a mechanized solution to streamline floor cleaning and provide uniform results. With the CS5 Micro-Scrubber, they were able to improve cleaning performance and reduce overall cleaning time.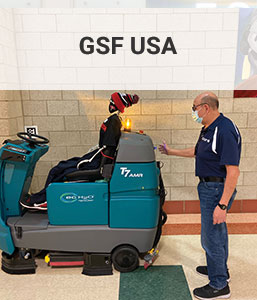 GSF USA


GSF USA choose the Tennant T7AMR Robotic Scrubber to help with day-to-day cleaning at Bolingbrook High School, which allowed the cleaning staff to focus on in-depth tasks required in the wake of COVID-19.
IRIS® Asset
Manager
Learn how IRIS® Asset Manager technology provided 24/7 access to detailed KPI data across the entire fleet — as well as critical email alerts to the fleet manager for emergent issues.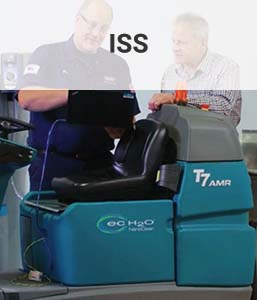 ISS


ISS quickly adapted to the new environment presented by COVID-19 by implementing Tennant's T7AMR Ride-On Scrubber to increase the quality and frequency of cleaning within the hospital.
Kalloza
Cleaning
Kalloza Cleaning needed a cleaning program to create a comfortable environment for residents of an aged care facility. They chose a suite of Tennant machines to help meet their cleaning program needs.
Marsden Building Maintenance
Marsden Building Maintenance chose the versatile Tennant S16 Ride-On Sweeper to achieve increased productivity and better cleaning results on the carpet and tile floors of MSP Airport.
Marsden South


When Marsden South won a contract to provide building services at a new 350,000 square foot facility, they turned to Tennant for its versatile equipment to clean a variety of different floor types.
Southside
Sweeping
Southside Sweeping had a need for machinery that effectively and efficiently cleans hard surfaces. Learn how they chose Tennant machinery to solve their customers' critical indoor and outdoor cleaning needs.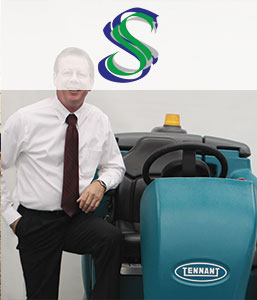 Sparkle Services, Inc.


Sparkle Services, Inc. needed an environmentally friendly ride-on scrubber to dry sweep and clean floors. After on on-site demonstration, they chose the Tennant T16 with ec-H2O technology.
United Services Group


After taking over a large number of new locations for a long-time customer, United Services Group turned to IRIS® asset manager for the intelligence and technology to take their services to the next level.